Across the American South in 59 days
Pi Kappa Phi brother travels across the US to raise awareness for disabilities
Ryan Yoo, Director of Design
August 23, 2019
Hang on for a minute...we're trying to find some more stories you might like.
Trey Starshak had just returned from the buffet table that had been put out for him and the Journey of Hope team in Roswell, New Mexico. He had talked to a few of the participants before he decided to get desserts for the table.
As Starshak headed back to his table, the "Cupid Shuffle" came on. Before he could put down his plate of brownies, he felt someone tugging on his arm and dragging him to the dance floor. He turned around and saw a participant at the event, Kevin, urging him to dance. Without missing a beat, Starshak proceeded to the dance floor with desserts in hand.
"I think the absurdity of the moment makes it my favorite," recalled Starshak.
Starshak, a third-year computer science major, spent his summer with 25 other Pi Kappa Phi fraternity brothers riding across the country on the Journey of Hope cross country bike trip.
He was inspired to embark on this trip after hearing about the experiences of another brother who had previously gone on a similar trip.
"One of my chapter brothers, Roston Shore, did a different summer event called Build America. He talked enough about how great and life-changing that summer was. I decided to take the chance and go on the trip," said Starshak.
Journey of Hope is a summer program offered by Pi Kappa Phi's philanthropic initiative, The Ability Experience. The program aims to develop its members into service leaders and empower those living with disabilities.
The Ability Experience fulfills this through fundraising efforts—such as the King of the Wing event run by the Case Western Reserve University chapter each spring—as well as through its summer programs that give its members the chance to make a direct impact on the lives of those with disabilities. 
Over the span of 59 days, Starshak and his team traveled across the south more than 3,650 miles from Santa Barbara, California to Washington D.C. Throughout the journey, the team spent time meeting with local groups that supported people with disabilities.
"Every visit we've had we've met some amazing people," said Starshak. "From the sponsors who give us more than we need, to the people with disabilities who have such a strong love of others and of life."
Starshak raised over $6,000 during his journey to cover the cost of running the program. The funds allowed the Journey of Hope team to be able to travel across the U.S. to directly interact with the participants of the local programs.
The remaining funds will be donated to The Ability Experience, which will distribute the money to various organizations benefiting disabled individuals. Nationally, this year's Journey of Hope team is estimated to raise over $600,000. 
"The only disability is a bad attitude," said Starshak. "Disability does not mean inability … If you told me a year ago that I was going to be balancing food while dancing with a man that I had met only an hour ago at the UFO capital of the world while on an almost 12 week trip across the country, I would not have believed you at all," he noted. "But now, I would not trade anything to have a different summer than this."
To learn more, visit the philanthropy's website and check out CWRU Pi Kappa Phi on Facebook and Instagram.
Editor's Note: The author, Ryan Yoo, was a member of Pi Kappa Phi.

About the Writer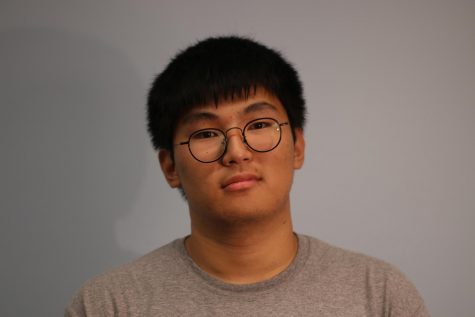 Ryan Yoo, Director of Design
Ryan Yoo is a third-year majoring in civil engineering, with a minor in business management. He likes long walks on the beach, soft jazz, piña coladas...