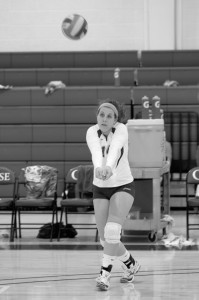 Peter Cooke, Sports Editor

September 17, 2010

Filed under Sports, Volleyball
The Case Western Reserve University's volleyball team notched a third place finish in the Marcia French Memorial Tournament. Led by middle hitter Tricia McCutchan, the Spartans finished the weekend with a 3-1 record. The Spartan's sole lost came against regionally ranked Mount Union College. The...
Peter Cooke, Sports Editor

September 10, 2010

Filed under Sports, Volleyball
The Case Western Reserve University volleyball traveled to the California last weekend and took the West Coast by storm. The Spartans swept the opening games on Friday, dropping Chapman University 3-1 and beat hosts Pomona Pitzer College 3-2. Saturday found the Spartans playing the #1 and #2 seeds in...