Check out dinners, concerts for a study break
Hang on for a minute...we're trying to find some more stories you might like.
Friday, Oct. 13
What: Gala Latina
Where: Tinkham Veale University Center
Time: 5:30-8:30 p.m.
Notes: Free admission for undergraduates; dinner, dancing, guest speaker Michael Reyes and more. RSVP on Eventbrite with the link on the Facebook event.
What: Tapping Into Humanity Charity Dinner
Where: Thwing Center
Time: 7-9:30 p.m.
Notes: Student tickets are $5; dinner, keynote speaker Dr. Amina Darwish and poetry from local writers.
What: "Boy Gets Girl" (thru Oct. 14)
Where: Eldred Black Box Theater
Time: 7:30 p.m.
Notes: Free admission; Players' Theatre Group's first production of the fall semester.
What: Anchor Splash
Where: Veale Natatorium
Time: 8-11 p.m.
Notes: Delta Gamma's philanthropy event for Service for Sight.
Saturday, Oct. 14
What: Herb Show and Book Sale
Where: Cleveland Botanical Garden – Eleanor Squire Library
Time: 10 a.m.-5 p.m.
Notes: Book and print sale of in conjunction with the Western Reserve Society's annual celebration of everything "herbs."
What: FairPlay
Where: Kelvin Smith Library
Time: noon-3 p.m.
Notes: $10 individual ticket; Phi Kappa Tau's fall philanthropy event benefits SeriousFun Children's Network. Food, music, raffles and more.
What: Club Urban
Where: Leutner Pavilion
Time: 4-7 p.m.
Notes: Free admission; dance workshops and performances, free food, prizes and more.
What: Near West Theatre's 40th Anniversary Community Celebration
Where: Near West Theatre
Time: 6-10:30 p.m.
Notes: Free admission; RSVP on the Facebook event. Concessions, open mic, dancing and more.
What: Mental Health Talent Showcase
Where: Thwing Ballroom
Time: 7-9 p.m.
Notes: Tickets on sale; join National Alliance on Mental Illness on Campus for performances, food, giveaways and more. Proceeds go to NAMI Greater Cleveland.
What: UPBeats: Alternative Night with Arizona
Where: Jolly Scholar
Time: 9-11 p.m.
Notes: Free admission for undergraduates
Sunday, Oct. 15
What: A Run Through History
Where: Lake View Cemetery
Time: 7:30 a.m.-2 p.m.
Notes: Registration fees vary on the day; choose from three races to partake in.
What: Fall Fruit & Veggie Fun Festival
Where: Heinen's of Shaker Heights
Time: 11 a.m.-3 p.m.
Notes: Free admission; free tastings, activities and more.
About the Writer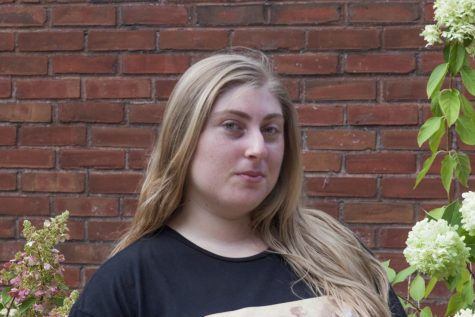 Sarah Parr, Director of Business Operations
Sarah Parr is a third-year at Case Western Reserve University and has been involved with The Observer since day one: she was the social media editor for two years and writes every now and then. She is triple majoring (calm down) in theater arts, English and cognitive science, has no background in business whatsoever and...