Kerekes: Trump's Presidency may cause athletes to skip visits
Hang on for a minute...we're trying to find some more stories you might like.
The presidency of Donald Trump has shaken up things in the White House. A media mogul is on the National Security Council. Sean Spicer, the White House press secretary, is spewing "alternative facts" to a press corps he doesn't respect. And, don't forget, the president himself is walking around in a bathrobe.
Professional and college sports championship winning teams could also shake up the White House by abandoning an annual tradition: visiting the White House, though it has been a tradition that dates back to President Andrew Johnson in 1865. The Washington Senators were the first team to visit specifically after winning a championship, in 1925. They visited President Calvin Coolidge after taking home the World Series the previous year.
The tradition has continued into the 21st century. Last November, the Cleveland Cavaliers, the defending NBA Champions, visited President Barack Obama and did the mannequin challenge with First Lady Michelle Obama.
A huge drop off in enjoyment during the visit is an understandable reason for athletes to skip. Obama is considered to be a cool president; possibly one of the coolest ever. Trump is exactly the opposite, as he is far older than Obama and far more despised in pop culture. It would be hard to see him do something like the mannequin challenge; that's just not his style.
While President Trump stays in office, players will certainly boycott the ceremonial visit for more serious reasons than lack of fun. Six players of the New England Patriots, the defending NFL Super Bowl champions, have said they will not attend. Though many high-profile players have skipped visits in the past—including Michael Jordan, Larry Bird and even Tom Brady—this is different. Previous athletes came up with excuses to skip, normally involving family commitments. Only recently, in the current hyper-partisan political climate, have athletes used the president's policy as reason to boycott the visit.
The six Patriots cite not just Trump's policy, but also his racism. Running back LeGarrette Blount said, "I just don't feel welcome into that house," and safety Devin McCourty added, "I don't feel accepted in the White House." Both Blount and McCourty are African-American.
And with athlete activism on the rise, I expect even more players to skip. The NBA champion may not go, even if invited. Neither LeBron James nor Stephen Curry mince words when it comes to President Donald Trump. James voiced his criticisms of Trump during the election cycle and continues to do so. He also campaigned for Hillary Clinton, so it is not surprising that he is not committing at this time to visit the White House if the Cavaliers repeat as champions.  Curry recently insulted the President, saying he is an asset "if you remove the 'et.'"
Fearing a boycott, the Trump administration may not even invite the next NBA champion at all. As President Trump has been accused of being narcissistic before, Trump may only invite teams that support him.
For example, NASCAR CEO and Chairman Bill France and other current and former drivers endorsed Trump on the campaign trail, and there is a large crossover between Trump supporters and NASCAR fans. The Patriots will also get an invitation because Trump is good friends with owner Bob Kraft and quarterback Tom Brady.
This will be disappointing to many in the sporting community. Not only is the grand tradition of presidential visits fun for the teams, it is a great way for athletes to speak out. I agree with NBA Commissioner Adam Silver, who said visiting with the president is "an opportunity that most citizens who have a political point of view would kill for—the opportunity to directly tell the president of the United States how they feel about an issue."
Nothing is safe from the outsider focus of the Trump presidency, even the sports world.

Eddie Kerekes is a second-year chemical engineer major. He is the Sports Editor for The Observer.
About the Writer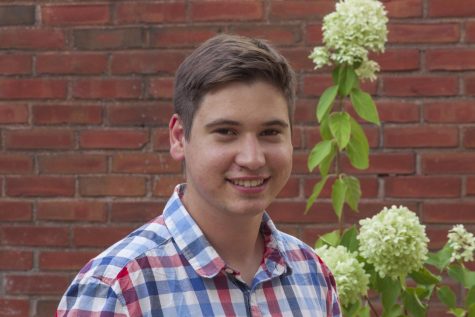 Eddie Kerekes, Executive Editor
Eddie Kerekes is in his fourth year studying chemical engineering while also pursuing a minor in German. He serves as the executive editor. Previous roles...