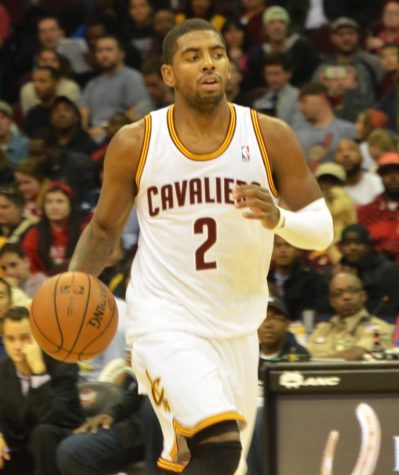 Eddie Kerekes, Sports Editor

October 13, 2017

Filed under Cleveland Sports, Sports
Andrew Ford, Staff Reporter: Cavs fans should, and will, boo the heck out of Irving. To be clear, there is nothing wrong with what he did; he has every right to make his wishes known to the front office. But if I were a diehard Cavaliers fan, it would feel like betrayal by Irving. He decided to put ...
Eddie Kerekes, Sports Editor

September 29, 2017

Filed under Sports
In this week's edition of Beyond the Arc, the staff will be discussing the MLB playoffs. As of press time, eight teams have clinched a postseason berth and just four days of baseball remain to be played. Joining the discussion are sports reporters Jacob Rayyan (JR), Sanjay Annigeri (SA) and Andrew Fo...