Tennis duo goes down in record books
Hang on for a minute...we're trying to find some more stories you might like.
The dynamic duo of fourth-year student Jessica Liu and second-year student Madeleine Paolucci marked their names in Case Western Reserve University tennis history.
Liu and Paolucci won the 2018 Intercollegiate Tennis Association (ITA) Division III Central Regional Championships on Sunday, Sept. 23, becoming CWRU's first women's pairing to win the event.
Their next stop will be Rome, Georgia for the ITA Cup from Oct. 11 to 14. If the duo were to win the cup, they would advance to the Oracle ITA National Fall Championships later in the year.
The doubles pairing raced through the quarterfinals, semifinals and finals on the last day of the tournament to take home the first-place finish. In the finals they defeated ninth-seed Eugenia Lee and Lauren Park 7-6 (1), 3-6, 10-6. In their semifinal matchup, the duo beat Denison University's Emma Alsup and Lauren Hawley 8-5. In the quarterfinals, the Spartans bested Annika Pandey and Nicole Semenoy 8-2. On the previous day, Liu and Paolucci beat two other squads to earn their place in the quarterfinals.
First-year student duo Sneha Karnam and Shreyaa Mukund put forth a solid outing of their own. They advanced to round of 16 before losing to the top seeded pairing from the University of Chicago one round before the quarterfinals. Second-year student Mira Amin and first-year student Nidhi Jha also had a strong showing, advancing to round of 32.
Next up on the schedule for the women's team is the Detroit Mercy Invitational on Sept. 28 and 29. That event concludes the team's fall schedule. Team matchups start up in February 2019.

About the Writer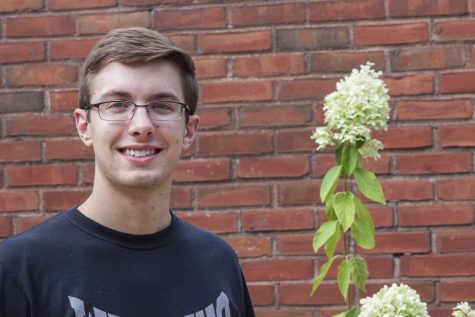 Andrew Ford, Sports Editor
Andrew is a second-year student majoring in political science and economics. As is easily inferred, he enjoys sports, politics and money. In his free time, he consistently beats his best friend at Madden and throws movie nights for his friends on what they describe as his giant TV. If he isn't doing that, then he's probably giving a tour for the university or avoiding human interaction in his room. Andrew is also a member of Phi Alpha Delta, a professional pre-law fraternity. He has yet to find anyone at this institution who has heard of his hometown of Urbana, Ohio. If you have heard of this town, live there, or want to debate sports or politics, his email is arf76@case.edu.