Volleyball ends season hoping for more in 2019
Hang on for a minute...we're trying to find some more stories you might like.
At the beginning of the season, the Case Western Reserve University volleyball team had high expectations. They were coming off a solid season a year ago and only graduated one player while returning all of their crucial pieces.
After 32 matches, the Spartans fell short of expectations.
However, labeling this season as a disappointment would be wrong. CWRU had an extremely tough schedule, competing against many regionally and nationally ranked teams. To make matters worse, their roster was decimated by injuries. The loss of two of the most talented players on the team, third-year hitters Brianna Lemon and Haley Sims, contributed to more losses than expected. Despite that schedule and season-altering injuries, they finished 18-14.
In the Spartans' final three matches at the University Athletic Association (UAA) Championships, they were 1-2. They opened the conference tournament with losses to Carnegie Mellon University and Brandeis University but finished the season strong with a victory over the University of Rochester.
Throughout the season the team has struggled to close out tight sets, but they won two of their three sets against Rochester by two points. Second-year middle hitter Katie Kaminski paced the team with 12 kills in the final match of the season. Third-year outside hitter Karley King contributed 10 kills.
"It was good to end the season on a win," Farrell said. "Hopefully this gives us some hunger going into the next nine months to improve the program."
King finished the season as the team leader and third in the UAA with 362 kills while also earning First Team All-UAA honors. Kaminski was second on the team in kills with 262, and also boasted the fourth-best kill percentage in the conference at .353 and was named Honorable Mention All-UAA. Second-year libero Anna Jaskoviak's 538 digs ranked second in the UAA.
Even though the season did not turn out as she hoped, Farrell did not express disappointment regarding her team.
"We trained hard from day one all the way through [the season]. Various players had to take on different roles throughout the season and stepped into those roles willingly and confidently," she said.
But, Farrell recognized that the program still needs to move a level. First, that means getting healthy. Second, the talent still needs to develop within the program to take that next step to become one of the best teams in the region.
"It will be a lot of work between now and the spring season, and between spring season and next fall, for individual players and the team collectively to put together a special season next year," Farrell said.
With a talented third-year class featuring the bulk of the Spartans' attack, next year has the potential to be a special year for the CWRU volleyball team. Additionally, the current first-and-second year classes have displayed their potential. The team also brings in a solid first-year class next season that will try to patch up their struggles on defense. The question will be whether all that potential can be actualized.
About the Writer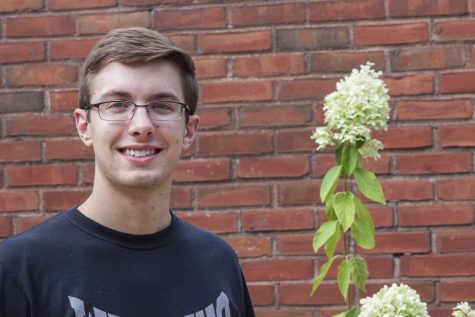 Andrew Ford, Sports Editor
Andrew is a second-year student majoring in political science and economics. As is easily inferred, he enjoys sports, politics and money. In his free time, he consistently beats his best friend at Madden and throws movie nights for his friends on what they describe as his giant TV. If he isn't doing that, then he's probably giving a tour for the university or avoiding human interaction in his room. Andrew is also a member of Phi Alpha Delta, a professional pre-law fraternity. He has yet to find anyone at this institution who has heard of his hometown of Urbana, Ohio. If you have heard of this town, live there, or want to debate sports or politics, his email is arf76@case.edu.