Women's soccer does work on Labor Day weekend
Hang on for a minute...we're trying to find some more stories you might like.
Perfect. That word is normally used in exaggeration, but not in this case: the Case
Western Reserve University women's soccer team is 2-0-0.
The undefeated record comes thanks to a 2-1 victory over Chatham University and a 2-0 shutout against University of Pittsburgh at Bradford on Sept. 1 and 2. In the season opener, fourth-year captain Elle Zadina notched both goals, including a clutch go-ahead goal with less than ten minutes left to play. Third-year midfielder Melanie Kukura  contributed an assist to Zadina in the 60th minute to tie the game after Chatham scored a first half goal.
Zadina was named Spartan Club Athlete of the Week for her outstanding performance in the game.
The Spartans struggled to get the attack moving in the first half, managing only two shots while Chatham launched nine. Things evened out more in the second half: CWRU had 10 and Chatham had seven. Second-year goalie Lauren Unterborn was a brick wall even with the bombardment of shots, making seven saves and only allowing one goal.
Head Coach Tiffany Crooks was enjoying a successful opening to the campaign and a three day weekend, but took some time to comment on the games via email. She was extremely impressed with Zadina's play on Friday, the first of the two games; however, the coach was not shocked because the standout star has put a lot of hard work into her craft. Crooks admitted she felt a wave of "happiness and satisfaction" when the ball hit the back of the net.
In the second game, the team coasted to victory in their home opener. Fourth-year defender Neha Cheemalavagu and Kukura netted a pair of impressive goals from twenty yards out in the first half and the Spartans never looked back. Kukura and fellow third-year Toni Alloy added an assist in the game as well.
Crooks acknowledged that this game was an entire team effort, stating that "every healthy player on our roster played significant minutes in the game."
Looking at the statistics for the match, the Spartans played seven more players than their counterparts, and every player racked up more than 10 minutes.
Yet, it could be argued that it was the defensive effort that was the most important aspect of the game. Pitt-Bradford only managed four shots on goal compared to CWRU's eight, and Unterborn made saves on all of them. A good defense can benefit from an even better offense: CWRU was in attack mode all game, attempting more shots and accumulating more corner kicks, as most of the game was played with Pitt-Bradford on their heels.
Crooks loved the fact that her team controlled possession for the course of the game, pointing out that it was a major strength. She also praised the backline of the defense and the attackers up front for their performances in the first two contests.
Looking ahead in the schedule, Crooks expects the players to settle into their roles early in the season against non-conference foes so that once University Athletic Association games begin, the team is fully ready.
About the Writer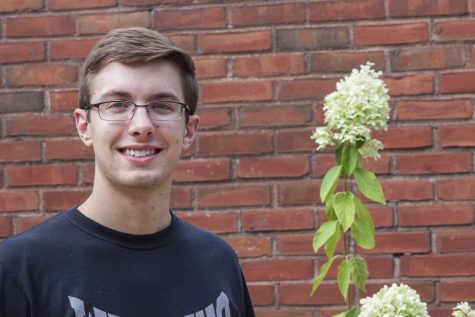 Andrew Ford, Sports Editor
Andrew is a second-year student majoring in political science and economics. As is easily inferred, he enjoys sports, politics and money. In his free time, he consistently beats his best friend at Madden and throws movie nights for his friends on what they describe as his giant TV. If he isn't doing that, then he's...