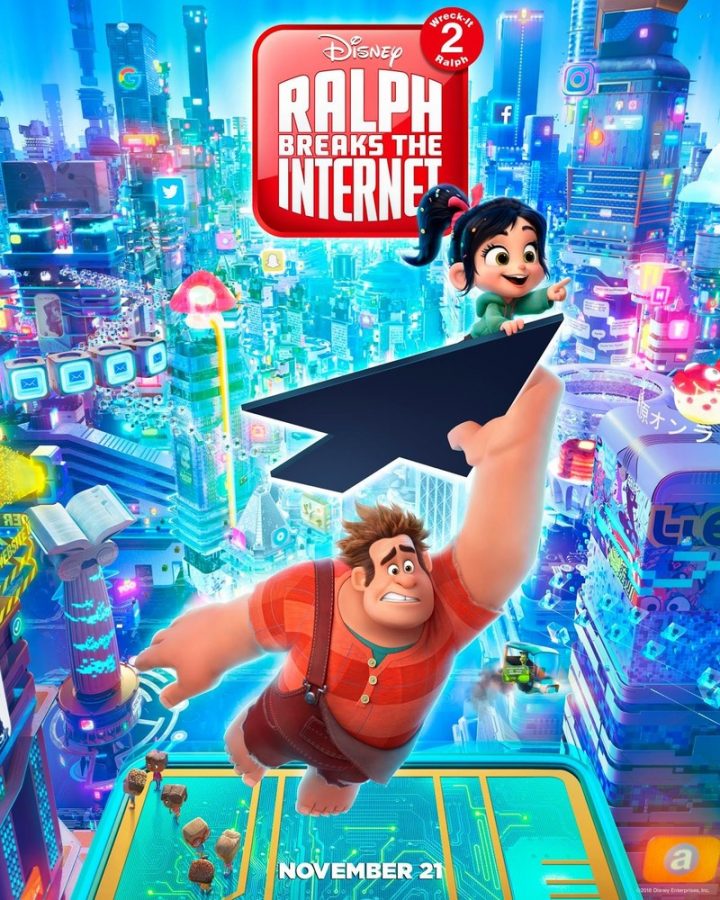 In place of buildings and signs are skyward-stacked computers that flash fluorescent lights. People embody blockheaded avatars and aimlessly wander the busy sidewalks. Instead of cars, data-packets zoom across miles of cables. In the upcoming animated Disney film "Ralph Breaks the Internet," the internet becomes a tangible reality.
A behind the scenes look at the film revealed the fascinating digital world that the animation and design team at Walt Disney Animation Studios worked tirelessly to build. Ernest (Ernie) Petti is a Cleveland native and the Studios' current Technical Supervisor. Petti has worked on animation design for a variety of films, including "Chicken Little," "Bolt" and "Zootopia."
Petti's path to animation was anything but typical. After graduating from John Carroll University with degrees in engineering physics and computer science, he went on to study computer science at the University of Iowa. His post-graduate work developing software for cockpit displays made him realize the passion he had for visual arts.
"Ralph Breaks the Internet" has been Petti's project for the past two-and-a-half years. Many of the Disney films he has worked on have required on-site research. Petti recounted the animation team's trip to Kenya to research animals for "Zootopia," and explained that "Ralph Breaks the Internet" demanded similar fieldwork.  
Much of the research for the film was done on-site at CoreSite's LA1 data center and colocation in the One Wilshire building, a Los Angeles internet hub for connections across the West Coast. The design team drew inspiration from its endless strings of thick cables and vertically stacked computers, which became the roads and buildings in the film's internet world. Petti described scenes where protagonists Wreck-It Ralph and Vanellope von Schweet travel through cables as data packets to ultimately arrive inside the internet as an example of how the data center influenced the film's structure.
"The film has little hints at [our] research of how the internet works in the environment's design," Petti said.
Petti admitted that at first, it was difficult for the team to translate the virtual internet into the physical realm.
"We spent a lot of time when we very first began figuring out how the heck it would all work, and having trouble with it not coming together," Petti said.
However, the end product was something that Petti and his animators were incredibly proud of.
"When the pieces all come together and you see the final frame, that's always really exciting," Petti commented.
When designing a world for moviegoers to enjoy, a lot of the team's creative decisions were made based on personal connections.
"At the end of the day, we're fans as well. We are the audience. If we're making a movie that we really enjoy, and that we're inspired by, that will hopefully translate into people in the audience also enjoying that," Petti elaborated.
One of Petti's favorite scenes to work on involved a physical representation of Disney's online fan club, Oh My Disney.
"There are so many references to Disney, Marvel and more," said Petti. "That was really fun to put together."
After producing a film like "Ralph Breaks the Internet," Petti is confident that his team can tackle any animation challenge in the future.
"Everything and the kitchen sink was thrown into this movie, and it looks beautiful. Going into a new challenge, we know now that we're going to find our way through it. It's good to have that mindset going in."
"Ralph Breaks the Internet" debuts in theaters on Nov. 21.