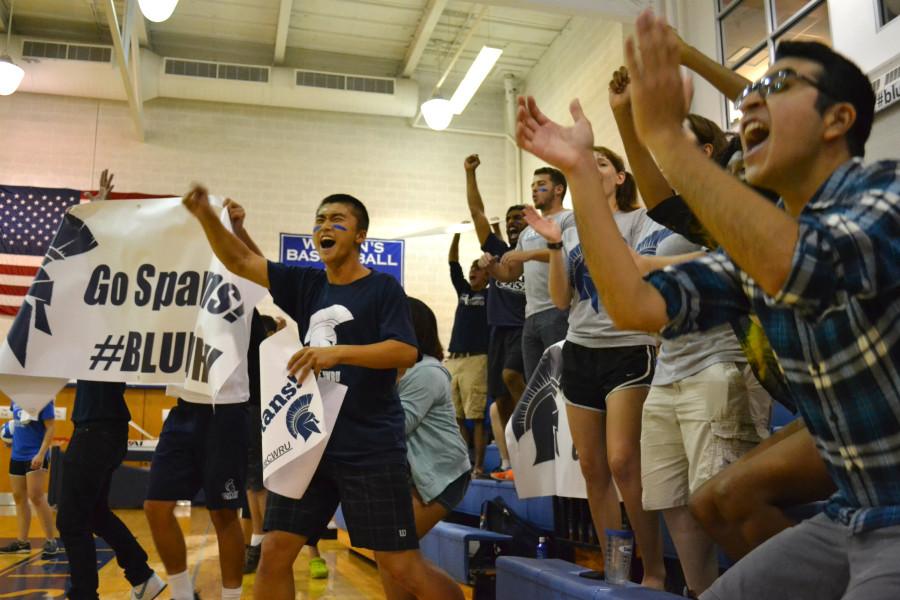 Sarah Kim/Observer
Walking into Horsburgh Gymnasium for the Wednesday night matchup between the Spartans and the visiting Mt. Union Raiders, there's something different.
A student runs by in a Case Western Reserve University cape; another two greet you at a table right next to the door. As one of the first 25 students present tonight, I am handed a free t-shirt. While walking through the door, you can feel the energy building for the upcoming matchup. The volleyball squad is trying to extend their season-starting winning streak to 10; yet the energy is not only coming from the court, but also from the stands. This is new, this is different and this is the goal of Blue CWRU.
Started during the 2014-2015 athletic school year, the Blue CWRU organization seeks to promote school spirit built through a sports lens.
"When you walk around campus there is no unified school spirit," said third-year student Gabriel Murcia, the current vice president and cofounder of Blue CWRU. "People don't really have Spartan shirts to wear. There isn't the spirit you see at other schools."  
"We have two goals: build school spirit through athletics and give students spirit apparel to wear," said third-year student Kevin Dong, the president and cofounder.
Even after one event so far this year they are starting to turn the page.