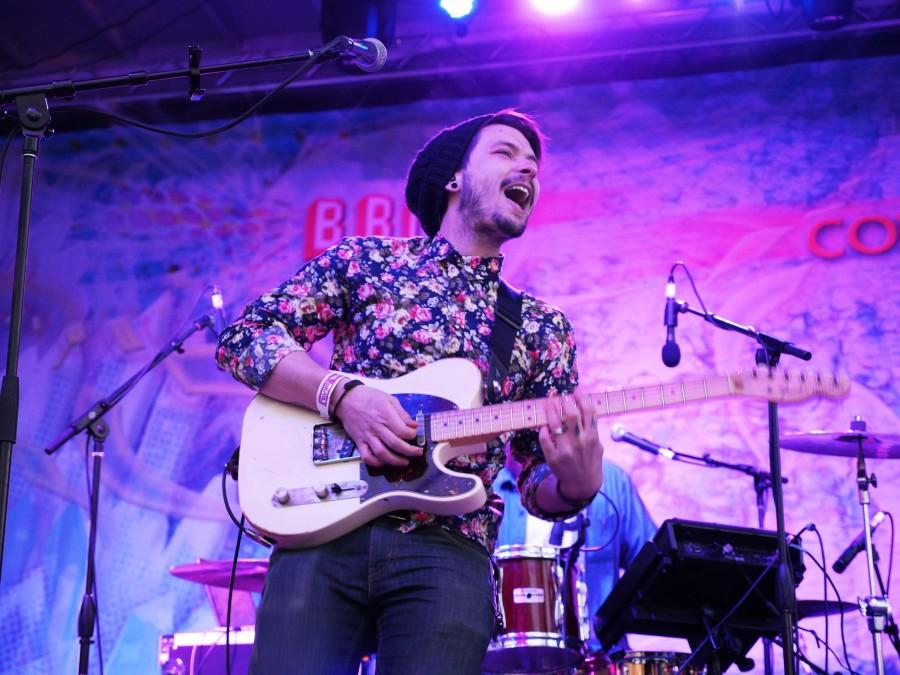 Angeline Xiong/Observer
Two years ago, attendees huddled around coveted space near the fire pits. Last year, the sidewalks and roads were covered in ice.
The weather during Brite Winter music festival is always a mixed bag: It's never certain what the day's temperature will be until the day arrives, and usually, it's pretty cold. However, this year stood in stark contrast to every previous Brite Winter.
It was warm.
That is, it was warm for a late February day in Cleveland, Ohio. This year, the day-long festival stayed at a steady 60 degrees, although a late-night chill occurred after sunset.
The warm weather welcomed thousands of Clevelanders to the Flats West Bank for a day of music and art. Heated art tents, a new attraction this year, featured funk music and snowflakes, in addition to local pop-up shops at small booths.
Outside, hanging above the pedestrians, was a disco ball that shimmered across the dancing space below.
Brite Winter started as a music festival, and music remained central to the event. Throughout the day, local and national bands alike performed to the largest crowd Brite Winter has seen in its seven years of existence.