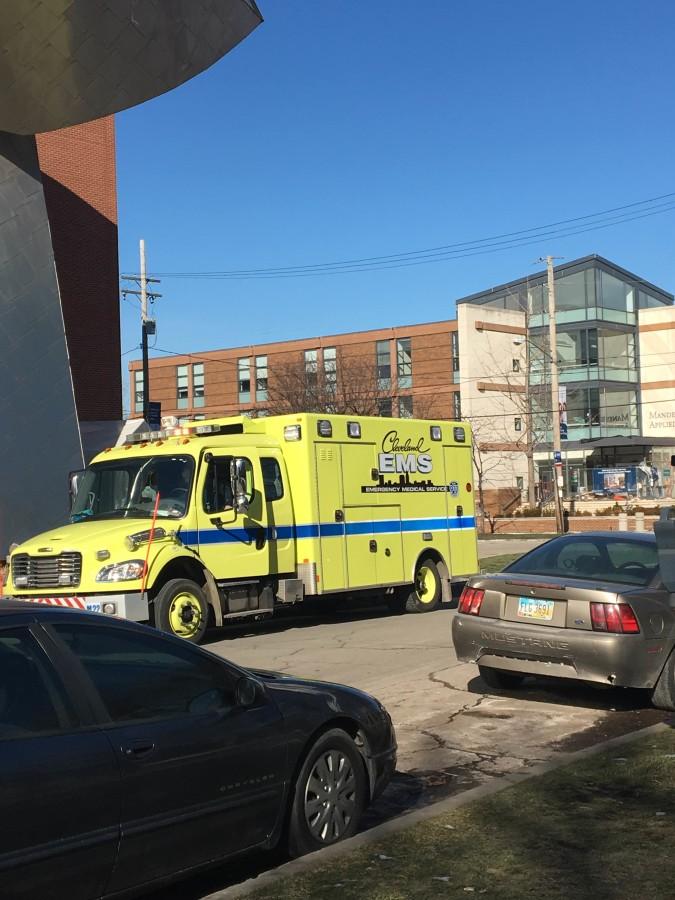 Rachel Payne
While teaching a business policy class this afternoon, Associate Professor Vasudevan Ramanujam was taken to an area hospital from the Peter B. Lewis Building.
According to a student in the class who prefers to remain unnamed, Ramanujam began having difficulty speaking and excused himself to get some water and Aspirin about ten to fifteen minutes into the class. Then, at 1:15 p.m. Ramanujam said that he "felt something was seriously medically wrong" and asked the class to call an ambulance for him.
Several students helped Ramanujam up to the first floor of PBL and remained with him until the ambulance came. The emergency vehicle left for the hospital at 1:43 p.m.
"Looking back at it, it was very nice to see so many people trying to help Professor Ramanujan, and showing concern for his health and well-being," said the student.
Update on Jan. 26 at 12:10 p.m.
Ramanujam sent in a statement for concerned students:
"After keeping me under observation for several hours and running a series of diagnostic tests on me, the emergency room professionals at University Hospital did not find any underlying serious concerns regarding my health. I was released last evening around 8 p.m. and am today back at my desk to resume my normal schedule. All is good again."