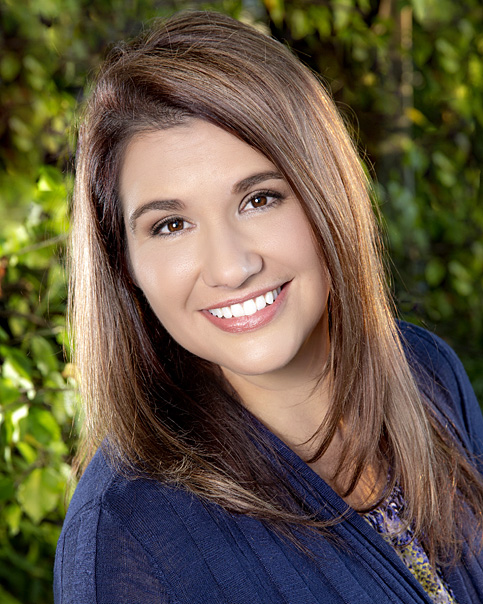 Courtesy of Janet Gbur
On March 31, the Microscopy Society of America (MSA) announced the creation of its Student Council (StC), which would work towards increasing the involvement of students on the local and national levels and increasing the level of student input in the organization's decision-making. One of the inaugural executive officers is Case Western Reserve University doctoral candidate Janet Gbur, who serves as the MSA StC president-elect.
MSA first began as the Electron Microscopy Society of America in 1942 during a time of rapid growth of its namesake instrument, but the organization changed its name on its 50th anniversary in order to reflect the diverse microscopy techniques utilized, developed and studied by its members.
The MSA StC was created to replace the Student Committee, which served many of the same functions of increasing student input in the organization but was not believed to be a sustainable model of encouraging student involvement by many members.
As the president-elect, Gbur is spending this year working closely with the president and preparing to take on the role next year. Her primary focus is helping plan the inaugural Pre-Meeting Congress for Students, Postdocs and Early Career Professionals, which will be part of the national meeting, Microscopy and Microanalysis (M&M), this summer.
New members of the StC will also be elected annually at the national meeting.
According to Gbur, the day long symposia will combine award-winning research presentations from young investigators and networking banquet.
"The event will bring together interests in biological and physical sciences through a range of analysis techniques," said Gbur. "This is the first of many initiatives to begin reaching out to students and early career scientists and provide programming and pathways to facilitate involvement with the local and national society."
Despite Gbur's role in the organization, she first became active on the regional level as a member of the MSA Local Affiliate Society, the Microscopy Society of Northeastern Ohio. Through the local organization, she was able to attend the M&M, where she truly saw the benefits of being involved with MSA.
Those benefits have only grown as her involvement has increased. Gbur was present at the Winter Council Meeting where the StC was approved, and the new members were welcomed into the organization immediately.
"As Student Council officers, we had the opportunity to not only have a first-hand look at how a major society operates and plans conferences and publications, but we were highly encouraged to participate in discussions," said Gbur. "There is a genuine desire to connect to all levels of membership and support the next generation of researcher."
Gbur also encourages undergraduates to become involved with MSA, citing the long-term benefits of being a member and building a network.
"Plan ahead, seek out opportunities to attend the local MSNO meetings and check out the newly added Students tab on the MSA web site," said Gbur. "The Student Council just launched [accounts] on Facebook, Twitter and Instagram for students to network, share images, and talk about their experiences with MSA. It is easy to get involved and very rewarding."