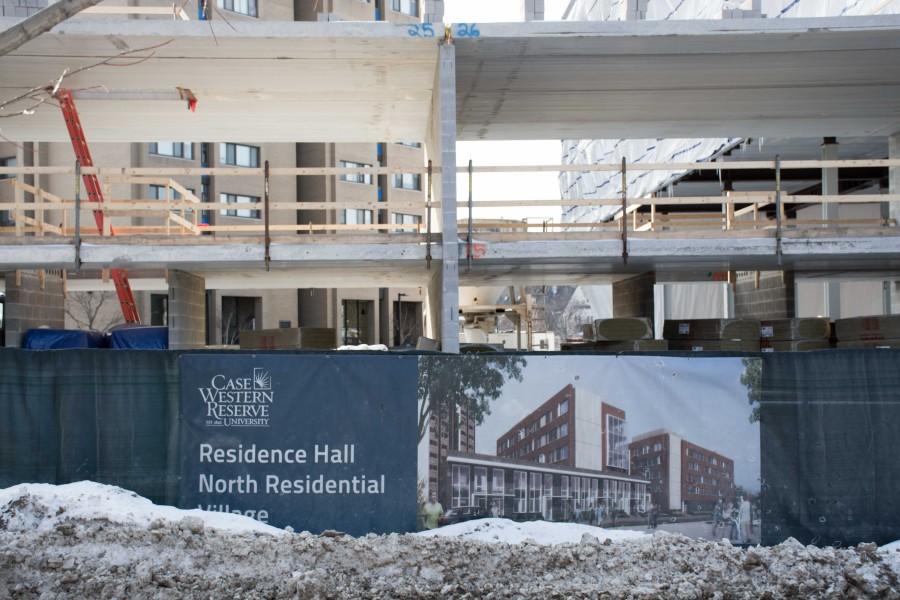 Andrew Hodowanec/Observer
Following the announcement that the new residence hall will not be finished until Sept. 12, the university has secured rooms in the Courtyard by Marriott-Cleveland University Circle, The DoubleTree Tudor Arms Hotel by Hilton, and Intercontinental Conference Center & Intercontinental Suites Hotel for the 290 students who will be displaced.
Once the lottery process is complete, all students in the New Residence Hall will be matched to hotel rooms based on arrival date, room type selection, roommates and other relevant factors, according to Allison Heuring, director of budgets and financial planning.
The students will be discounted, likely via a credit on their account on their fall room charge, for the amount of time that they are not in the residence hall. Heuring said that they hope that at least some students will be able to move in earlier than the Sept. 12 date, and so they therefore do not know what the full discount will be yet.