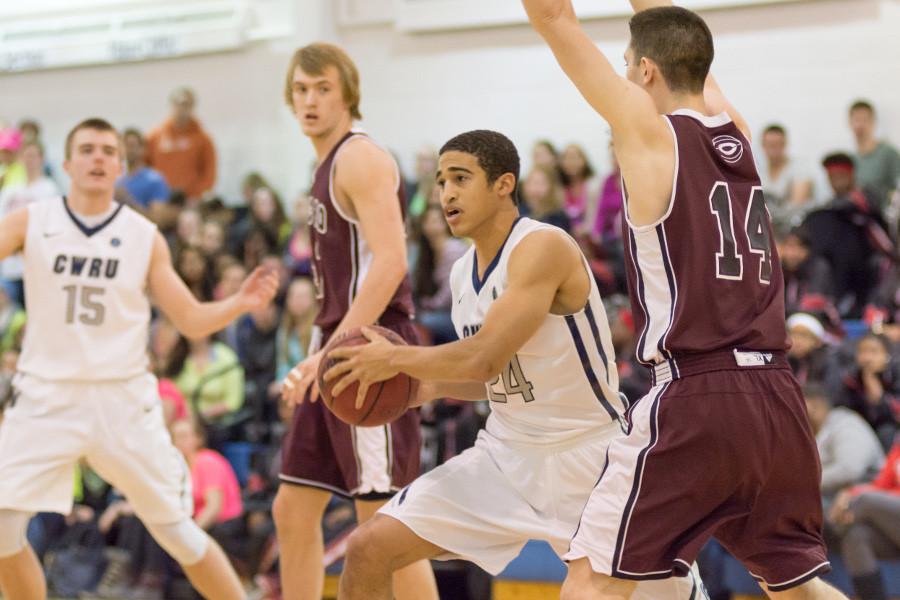 Observe Archives
The Case Western Reserve University Men's Basketball team has gotten off to a quick start on the season with a 2-1 record through three games. The team is currently 1-1 at home and won their only road game. The team is shooting the ball well overall, currently 46.8 field goal percentage and just under 40 percent from the three point line.
In the first game of the season, the Spartans overpowered Goucher College 79-58. The Spartan defense held Goucher to only 22 points in the first half as the Spartans never trailed. The Spartans had a balanced scoring attack led by second-year forward David Black who tallied 13 points and six rebounds. Second-year student Eric Black grabbed seven rebounds to couple with his eight points on the night. Overall the Spartans' largest lead of the night came on the game point with two minutes left when a layup by second-year student Colin Zucker put them up by 26. The Spartans had a dominant first showing as they looked to build on their win against Brooklyn College.
Against Brooklyn, the Spartans were unable to maintain their stout defense as they fell 92-79. The Bulldogs scored 50 second-half points to eliminate any chance the Spartans had to come back in this win. Fourth-year student Jimmy Holman led the team with 19 points to go along with four assists. The Spartans, overall, shot 41.3 percent to go with eight assists in this one. When asked what part of the game needs improvement, Head Coach Sean McDonnell said, "we need to play better defense against players driving to the basket, and we need to have a higher percentage of our made baskets come from assists."
In the team's third and final game in the past week, the Spartans squared off against Baldwin Wallace University. Unlike the team's previous two games, this contest was close until the end. Holman led the Spartans in scoring for a second straight game, this time scoring 21 points and also adding four assists. This one was a battle, as the Spartans found themselves in a 19-8 deficit early on in the game.
The Spartans would respond, however, by finishing the first half on a 10-0 run to take the lead. The onslaught continued in the second half to open a 10 point lead with approximately 16 minutes left in the game. While the Yellow Jackets would continue to make runs and cut the lead to as close as five, the Spartans were able to pull away in the final minutes by hitting timely shots and hitting their free throws. McDonnell commented on his team's overall play by saying, "When we've played well, our guys have shared the ball offensively and our defense has been suffocating."
The Spartans play against Fredonia at Allegheny College in the Greg Richards Memorial Classic this weekend before playing Denison University at home on Tuesday.