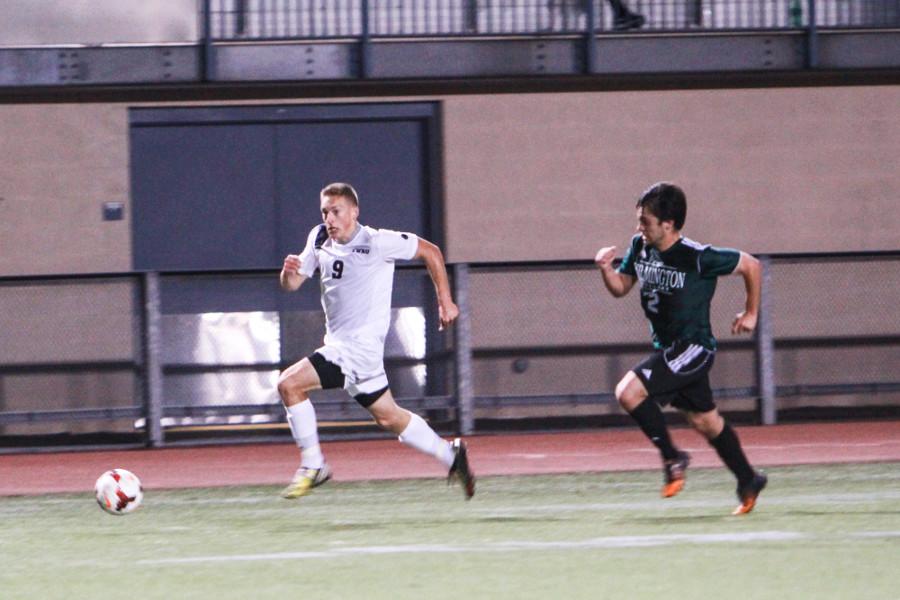 Harsha Chandupatla/Observer
Case Western Reserve men's soccer started their 2015 season off on a high note, with a 5-0 win versus the University of Mount Union in a Sept. 1 away game.
"We worked all last spring and this preseason on our shape and movement when we have the ball," said Head Coach Brandon Bianco of the win.
The team scored twice off of set plays, with nine fouls and nine corners in their favor. Sophomore forward Michael Balog, senior midfielder Chris Cvecko and sophomore midfielder Paul Darmstadter all scored goals for the team. Senior forward Matthew Zembas scored the game-winning goal.
"Success on restarts all have to do with attention to detail, taking our time and a little luck," said Bianco. "Our toward restart goals were direct kicks that were struck very well."
The Spartans scored their first goal 17 minutes in, following a foul from Mount Union. They capitalized on their early lead throughout the game, scoring two more goals before the end of the first half.
"We had a lot of corners and need to do a better job attacking those," he added. "It's something we'll work on."
The Spartans scored two more goals throughout the second half, ending up with 24-3 shots on Mount Union. Bianco added that they also had some attacks that did not result in goals.
"Staying on our toes relates to our team's character," said Bianco. "They challenge each other individually and collectively to continue to play to a standard, and our defending throughout yesterday's game reflects that."
The team welcomed nine new players this year. Bianco said that their transition onto the team has been successful so far, and he is excited to see their impact on the rest of the games this year.
The next game of the season is on Saturday, Sept. 5 on the DiSanto Field against Pitt-Greensburg. The Spartans will also play again on Sunday, Sept. 6 against Thomas More College.
"Our expectations are to win the next game," said Bianco. "That's the player's ultimate goal for this season and having that mindset will drive daily performance and behaviors."