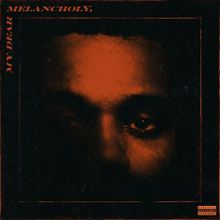 "I Was Never There" – The Weeknd
In "I Was Never There," The Weeknd sings about the end of a meaningful relationship in a euphoric track. As with the rest of "My Dear Melancholy," there is speculation as to whether Bella Hadid or Selena Gomez is the subject of this song, both of whom The Weeknd had very public relationships with. In this song, The Weeknd is unable to deal with the end of the relationship in a healthy manner, resorting to alcohol, drugs and casual sex instead, all of which are right up The Weeknd's alley. In "My Dear Melancholy," The Weeknd goes back to his underground R&B roots, channeling vibes from earlier albums like "Trilogy" and "House of Balloons."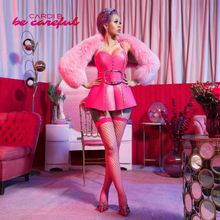 "Be Careful" – Cardi B
"Be Careful" is the third single off Cardi B's debut album "Invasion of Privacy," following "Bodak Yellow" and "Bartier Cardi." "Be Careful" seems to be aimed at her fiance Offset, who was the center of a cheating scandal back in 2017. It seemed that Cardi B was tolerating the infidelity, despite acknowledging the rumors. However, this song is a very straightforward and public warning to Offset that Cardi B won't stick around if he continues this way. This is the most vulnerable we've heard Cardi B as she reveals how she opened up to Offset, but he hurt her. It's not the same Cardi we heard in "Bodak Yellow" or in "MotorSport." "Invasion of Privacy" comes out today.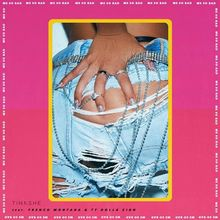 "Me So Bad" – Tinashe feat. Ty Dolla $ign and French Montana
Tinashe's follow up to her 2016 album "Nightride" is almost here, and Tinashe released the last single on March 30, along with a music video, to keep anticipation building for "Joyride," which is set to release April 13. In a summery, Caribbean-flavored track, Tinashe enlists the help of Ty Dolla $ign and French Montana, proving her talent and popstar prowess. It's become one of her biggest hits, and the music video amassed a million views in its first day itself. This single is an indicator that Tinashe is not playing when it comes to her music.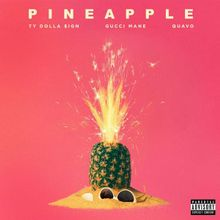 "Pineapple" – Ty Dolla $ign feat. Gucci Mane and Quavo
Ty Dolla $ign's 2017 "Beach House 3" was underappreciated by most, but that hasn't stopped him, and he shows no signs of slowing down. Currently in the middle of his "Don't Judge Me Tour," Ty Dolla $ign released "Pineapple," which is hypnotic and has a radio-ready hook. He just might've found his next summer hit. Dolla $ign's been teasing this track on his tour, and then debuted it during his North Carolina show. It's unclear where this track will end up, but Dolla $ign isn't done showing you what he's made of.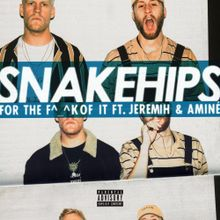 "For the F^_^ck Of It" – Snakehips feat. Jeremih and Amine
Back in 2015, Snakehips had quite the hit on their hands with "All My Friends," which featured Tinashe and Chance the Rapper. Suddenly, they were a duo to look out for in the electronic music genre. Things have been relatively quiet for them since then; they did collaborate with ZAYN on "Cruel" and with MǾ on "Don't Leave," but they didn't create as big a splash as people expected. However, on March 30 Snakehips enlisted the help of hitmakers Jeremih and Amine for a summery, happy-go-lucky track that talks about doing things just "for the f*** of it." This track will be a part of their EP, "Stay Home Tapes."