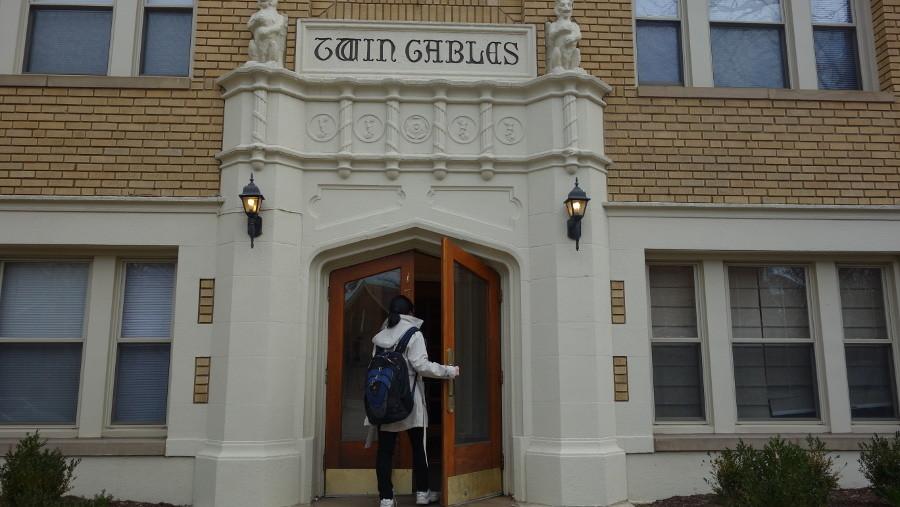 Aquene Kimmel/Observer
As Case Western Reserve University students are selecting their rooms for the coming school year, 30 more bedrooms in the North Property Management Apartments (PMAs) are now open for the upper-class students, increased from last year's 80 PMA housing spaces.
The PMAs are properties owned by the university and are used as on-campus housing when necessary. Located on both the North and the South sides of the campus, North PMAs include Twin Gables, The Noble Building, three adjacent buildings on East 116th Street and one building on East 117th Street. Unlike the North PMAs, the South PMAs are mostly independent houses or duplexes, and they are relatively remote from the rest of the South Residential Village. The Office of University Housing therefore has been reluctant to use these housing options in the past few years, as these houses do not provide students an integrated residential environment.
Last year the Office of University Housing had considered closing the north PMAs and opening more spaces in the Triangle Apartments. However student feedback showed that there was a strong interest in keeping the PMAs. Compared to other upper-class housing options like the Village at 115, the Triangle Apartments, and the Apartments at 1576, the PMAs have lower boarding rates and more private options like one-bedroom apartments, which many students prefer.
Third-year student Andrew Byeun and fourth-year student Gregory Chang just moved into an apartment in The Noble Building from their fraternity house. Byeun said that when they were selecting the room, he chose "the cheapest option possible for on-campus housing for upperclassmen." They have enjoyed their housing experience so far at the PMAs, and Byeun plans on choosing PMAs again for next year.
Byeun said that the main draws of the PMAs include bigger living spaces, though they do have long twin beds, while the other upperclassman housing options have full size beds.
The apartment Byeun and Chang share has three bedrooms, a living room, a kitchen, a dining room, a bathroom and a balcony, whereas the village three-bedroom apartments usually do not have the balcony or the dining space. In fact, having more living space is one of the major reasons why many students like the PMAs.
However, although the PMAs are less expensive, they tend to be older buildings with no air-conditioning and less common spaces.
"These [PMAs] were not designed as residence halls, so the north PMAs feel like off-campus apartment buildings, but located right next to the Village at 115," said Loretta Sexton, the associate director of the Office of University Housing.
Sexton also said that once PMAs are included in the housing process, they are considered on-campus housing. This means that the students who choose PMAs are participating in the same room selection procedures as all upper-class students. These students are also included in all of the residence hall programs and activities included under the upper-class residential experience.