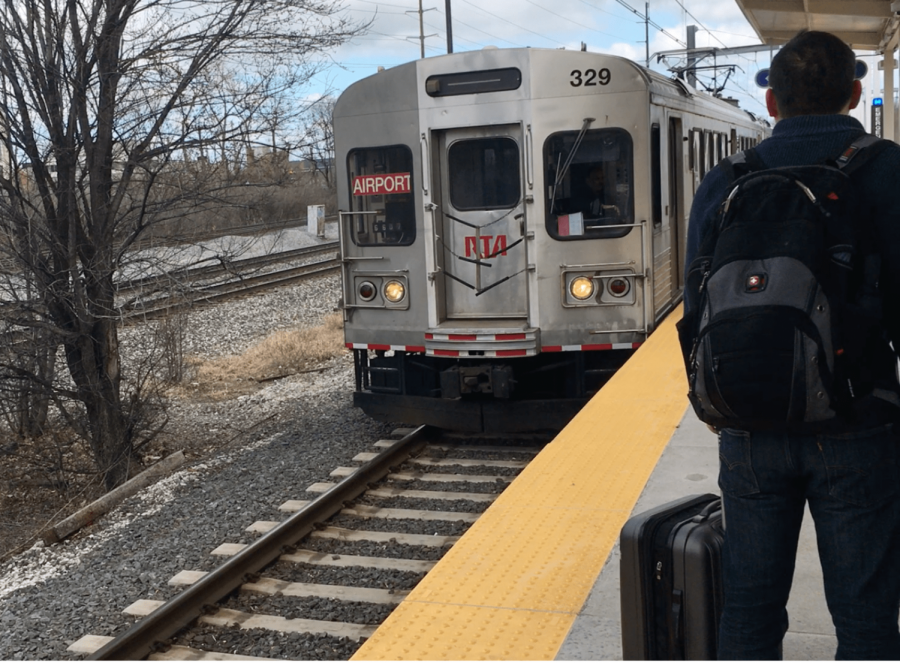 Henry Bendon
Due to scheduled track replacement and maintenance, the Greater Cleveland Regional Transit Authority (RTA) has closed down between Tower City Center and West 117. The track closure is scheduled to last until at least Dec. 2, and until that time the train will be replaced by the 66R rail replacement bus on the west side. Trains will be running from Tower City to the Louis Stokes Station at Windermere, meaning that students wishing to take the train downtown will still be able to do so. For trips further west, including the airport, the journey will be more complicated.
The primary result of this track maintenance for Case Western Reserve University students will be the interruption of normal train service for people trying to get to the airport for Thanksgiving break. The option to use public transit will stay in place, but students should be aware that the travel time by RTA will be at least an hour and twenty minutes. For those willing to take the extra time, the route is simply to board the RTA at Little Italy-University Circle or Cedar-University and take the train to Tower City. From there students should walk to West Prospect Street and West Third to board the 66R bus, which will take them to West 117 street station. From there, transfer back aboard the RTA for the remaining five stops between West 117 and the Cleveland Hopkins International Airport station.
For those interested in a more expedient path to the airport, Uber and Lyft exist as alternatives. With no surge pricing, an UberX can carry four people to the airport for between 22 and 28 dollars total, or around seven dollars a person. Students should be aware that taking an Uber during high demand times, such as when large numbers of people are trying to get to the airport at the same time, can result in significantly higher pricing, as well as a limited number of available vehicles.
Other popular destinations on the West Side will require alternative forms of transportation. Ohio City, which is normally serviced by the Red Line, is not on the route of the 66R. Students who want to go to Ohio City will instead have to transfer from the Red Line at Tower City to 22: Lorain, which can be boarded at Public Square.
The scheduled track maintenance consists of a total track replacement between West 25 and West 98, including the S-curve section at West 98. By the end of the project the RTA will have restored these tracks to full capacity, allowing for the elimination of "slow zones" that have limited the speed trains can travel on the West Side for some time.
For more information about the track work and replacement route time tables students should visit the RTA's website.