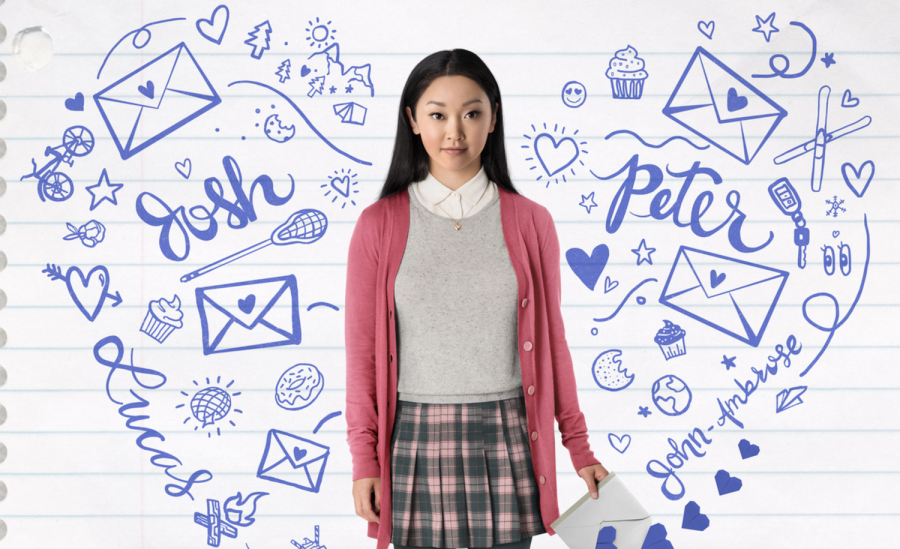 Courtesy of Netflix
On Feb. 12, Netflix released its highly anticipated movie "To All the Boys: P.S. I Still Love You," the sequel of the hit movie "To All the Boys I've Loved Before." The movie series is based off of the best-selling book series of the same name by Jenny Han, which was first released in 2014 and has been on the New York Times best seller list for 40 weeks. 
According to Variety, Netflix cites "To All the Boys" as one of their "most viewed original films ever." The movie had tapped into the young adult audience and was an incredible hit. It's functioned as the classic staple rom-com that was missing from this current generation. 
The series follows the love story of Lara Jean Covey and Peter Kavinsky (played by Lana Condor and Noah Centineo, respectively). The first movie explains how the accidental sending of old letters results in the budding romance between Korean-American Covey and star jock Kavinsky. 
The film was a hit with young audiences, as Kavinsky became the newest internet crush and Covey was appreciated for her sweet nature and mixed heritage. When the first movie in a series is as good as this one, it can be a daunting task to tackle the second one. However, the franchise did just that. 
In the sequel, the couple faces challenges when yet another one of the recipients of Covey's love letters, John Ambrose McClaren (played by Jordan Fisher), returns and seeks out a potential relationship with Covey. The plot follows the ups and downs of this love triangle, and all the drama that comes with it. The movie offers laughter, romance and breakups, as well as a classic happy ending. 
Although the audience, myself included, may have wanted to see more of a focus purely on Covey and Kavinsky, the love triangle offered an interesting twist that kept the narrative compelling. 
Centineo, who plays Kavinsky, explained, "When dealing with a franchise, especially one that was as successful as the first film, you really want to follow up with something that isn't just exactly what the audience would want." 
But the romantic chaos will give fans endearing moments from Lara Jean that include stress baking and a "Cinderella" scene where everything comes to a head while she's clad in a ball gown.
Yet, nothing could replace the first movie. While the second movie does follow the narrative of the book, the story portrayed in the movie feels less climactic, slower and at some points, boring. 
However, with the movie being more centered around Covey and exploring what it is she wants out of a relationship, it offers a refreshing twist that teenage rom-coms don't often tap into. Overall, "To All the Boys: P.S. I Still Love You" was definitely a respectable follow-up to the first, but is in no way going to replace it. 
Nonetheless, the series will continue to leave a lasting impression on the current generation, and the ones to come. Matt Kaplan, one of the movie's producers, has high hopes for the franchise, stating: "I hope that the franchise will resonate in a way that lasts for generations, and that kids can look back at these movies and [Covey and Kavinsky] can kind of be known in history as one of these really charming romantic comedy couples."