Timeline: Everything you need to know about the Michael Brelo case, and its aftermath
June 5, 2015
You've probably been hearing a lot about Michael Brelo, the Cleveland police officer who was recently acquitted after a high profile trial for the killing of Timothy Russell and Malissa Williams, two African Americans who were killed after a 25-minute car chase with more than 30 officers from the Cleveland Division of Police, including Brelo. His acquittal led to protests around the city. Shortly after, he was arrested for assault after a fight with his brother. With Brelo's legal troubles continuing and the aftermath of the verdict still reverberating throughout the city, we created a timeline of the relevant events of the case. We will continue to update this page as more information is revealed.
November 29, 2012: Around 10:30 p.m. that night, CPD Officer John Jordan ran the plates on Russell and Williams' 1979 Chevy Malibu, which was parked on Lakeside Avenue. Russell, 43, and Williams, 30, who were both homeless, had met at a shelter. Russell had previous convictions for receiving stolen property and robbery, while Williams had been convicted for drug-related charges and attempted abduction. Russell was also driving on a suspended license. Acquaintances say they were most likely in the area searching for drugs.
Although the search on the car came back clean, Jordan attempted to pull Russell over for a turn signal violation between Rockwell and Superior. Russell stopped briefly. Jordan claims he was screaming and acting unstable. Russell drove away when Jordan exited his vehicle. The reason he did this is unknown. Jordan briefly pursued the vehicle, but was not involved in the later chase. According to the Bureau of Criminal Investigations, there is no evidence that any of the other officers involved in the chase knew of Jordan's prior involvement with the vehicle.
Russell and Williams then passed by the Cuyahoga County Justice Center, where two officers, Officer Vasile Nan and Officer Alan Almeida, who were driving nearby reported, that they heard a bang that they thought was a gunshot. Several other individuals in the area, including detectives, a security guard and a parking attendant also heard the noise and believed it to be a gunshot. A later report from the Bureau of Criminal Investigations concluded that the sound was most likely the car backfiring.
The chase moved along Interstate 90, at times hitting over 100 miles per hour. Multiple attempts to stop the vehicle were not successful. According to surveillance videos, at least 62 police cars were involved in the chase. Dispatches from during the chase show that the officers believed that the passenger of the car was armed and had already fired at officers and pursuers. They also showed that at least some officers were at one point asked to "terminate the pursuit."
The chase ended in the parking lot of the Heritage Middle School in East Cleveland. Police cars surrounded the Malibu, with others blocking the road. Officer Wilfredo Diaz fired the first shots at Williams after he saw her holding a black object that he thought was a gun. After telling her to "stop," Diaz fired between and one and three times at her. The car then started accelerating towards Diaz, prompting him to fire his gun one to three more times at the driver, Russell.
The vehicle then continued to accelerate towards the exit, but was blocked by a police car containing Officers Robert Radosevic and Scott Sistek. Sistek, seeing the car coming towards him and afraid of being hit, fired at Russell before diving out of the way of the vehicle, which then hit Sistek's car on the passenger side door.
The next officer to fire was Officer William Salupo, who saw Sistek fall to the ground and believed that he had been run-over by the Malibu. He fired two shots through the back vehicle of the window, towards the driver. After that, multiple officers began firing, believing that a shoot-out was occurring between police and Russell. The shooting lasted for approximately 17.8 seconds. During this time, Russell and Williams were both killed. Russell was shot 23 times, and Williams was shot 24 times.
Thirteen total officers fired their guns, according to East Cleveland Police Chief Ralph Spotts, with 137 total shots fired. Twelve of the officers were white and one was Hispanic. Brelo fired approximately 49 shots, more than double any other officer. Brelo reportedly continued to fire after the other officers stopped, standing on the hood of the car and shooting downward through the windshield at close range. As later argued during Brelo's trial, it is possible that Russell and Williams were already dead before this occurred.
Investigation later revealed that there was no weapon present in Russell and Williams' car.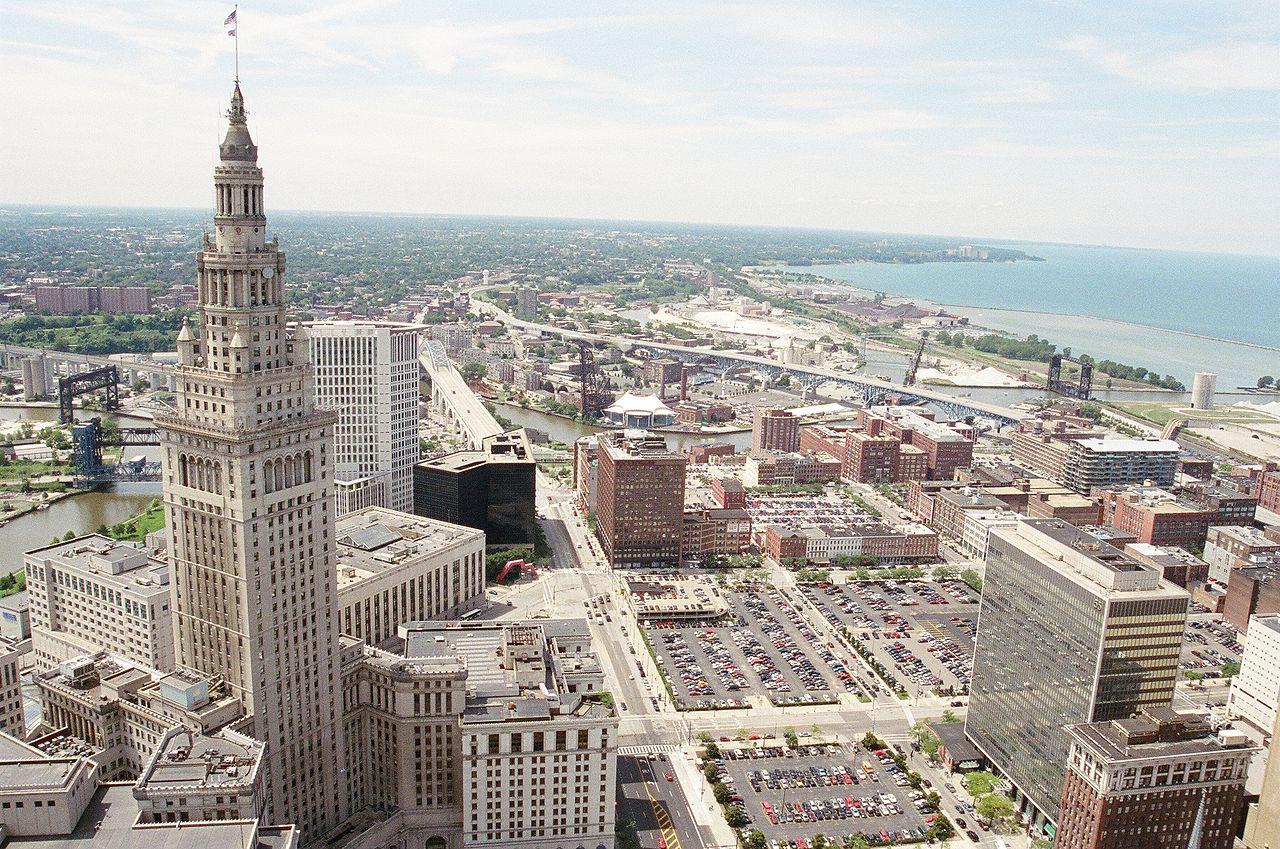 December 1, 2012: East Cleveland Police Chief Michael McGrath announces that the thirteen officers involved in the shooting are on administrative leave for three days.
December 4, 2012: Cuyahoga County Medical Examiner Thomas P. Gibson ruled Russell and Williams' deaths homicides.
March 14, 2013: The U.S. Department of Justice announces that they will investigate the CPD's use of force, looking to see how officers are held responsible for uses of deadly force.
April 24, 2013: Results of the CPD's internal review show that 61 percent of officers on duty on the day of the chase did not violate procedure, and 65 percent of supervisors on duty did not violate procedure. Those who did violate procedure face disciplinary action from the department. These numbers include all 329 officers who were on duty that day, around 200 of which did not have any part in the chase.
June 11, 2013: Following disciplinary hearings, Police Chief McGrath announced that Sergeant Michael Donegan was fired for failing to take control during the chase, Lieutenant Paul Wilson was demoted to the rank of sergeant for failure to communicate well during the chase and Captain Ulrich Zouhar was demoted to the rank of lieutenant for staying in police headquarters and failing to supervise. Nine other supervisors were suspended without pay for between three and 30 days.
June 18, 2013: All twelve officers involved in the chase, excluding Brelo, returned to full duty.
November 28, 2013: The families of Russell and Williams filed documents suing the city of Cleveland, the CPD and the officers involved in the chase for wrongful death. In the suit, they cite insufficient oversight and training for officers. "This tragedy of two unarmed people who were shot and killed unnecessarily would not have happened but for the pervasive failure of control, supervision and monitoring of the police department," said attorney Terry Gilbert to The Plain Dealer.
March 5, 2014: The CPD begins a new chase policy, which says that police chases can only be initiated in the case of an "alleged violent felony" or drunk driving. The policy also says that, without approval from supervisors, no more than two police cars can be involved in a chase. According to Police Chief McGrath, these changes were instigated before Russell and Williams' deaths.
May 30, 2014: A Cuyahoga County Grand Jury indicted six of the officers involved in the chase, including Brelo. Brelo faced the heaviest charges, with two counts of voluntary manslaughter. The other five officers, sergeants Randolph Dailey, Patricia Coleman, Jason Edens, Donegan and Lt. Wilson, were all charged with dereliction of duty for their failure to communicate properly during the chase.
July 16, 2014: Cleveland settled Russell and Williams' family's lawsuit for an undisclosed amount, pending approval from the Cuyahoga County Probate Court.
November 17, 2014: Russell and Williams' families were awarded a total of $3 million in settlement money, split evenly between the two.
November 29, 2014: Nine of the officers involved in the chase (Erin O'Donnell; Christopher Ereg; Michael Farley; Cynthia Moore; Michael Rinkus; Salupo; Brian Sobolik; Sistek and Diaz) filed a reverse racism lawsuit against the CPD, alleging that because they were not African American (all of the officers, except Diaz, identify as white; Diaz identifies as Hispanic) they were treated more harshly than African American officers in situations where African Americans were killed.
December 4, 2014: U.S. Attorney General Eric Holder announced that the Department of Justice had found a pattern of excessive force used within the CPD. "We have determined that structural and systemic deficiencies and practices—including insufficient accountability, inadequate training, ineffective policies, and inadequate engagement with the community—contribute to the use of unreasonable force," reads the report.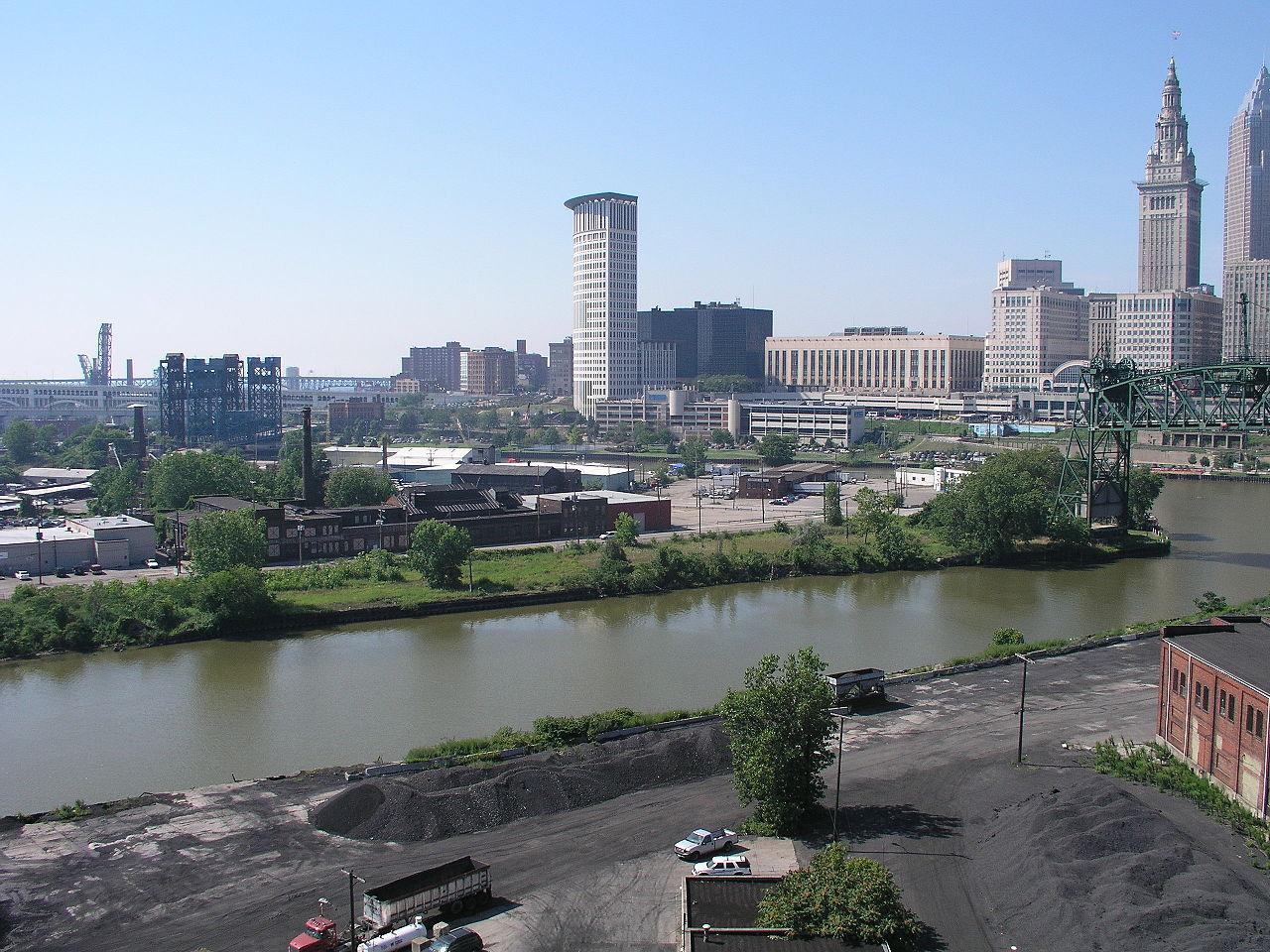 March 22, 2015: Attorneys for Brelo request that the case only be presented before a judge, not a jury. This is the right of any defendant in a criminal case, as stated in Rule 23 of the Ohio Rules of Criminal Procedure. Cuyahoga County prosecutors filed a motion against this, saying, "If there has ever been a case that needs to be, and deserves to be, tried to a jury, this is the one."
March 26, 2015: Judge John P. O'Donnell ruled that Brelo's case would not be presented before a jury. According to O'Donnell, the judge's job in the case of a defendant asking to waive their right to a jury is not to determine whether or not the community should have a voice, but rather to determine that, as laid out in Rule 23, the defendant is "knowingly, intelligently and voluntarily" waiving their rights.
April 6, 2015: Brelo's trial began with opening statements, with the prosecution alleging that the 15 shots he fired into the windshield of Russell and Williams' car resulting in their deaths. The defense alleged that Brelo was acting in defense of himself and his colleagues.
April 8, 2015: Officer Michael Demchake pled the fifth during Brelo's trial, choosing not to testify to avoid self incrimination.
April 13, 2015: Sergeant Donegan, Lieutenant Wilson, Sergeant Daley, Sergeant Edens and Sergeant Coleman also pled the fifth.
April 22, 2015: The state concluded its presentation of evidence in Brelo's trial. Brelo's lawyers asked for a full acquittal and dismissal of the case.
April 26, 2015: Judge O'Donnell denied Brelo's lawyers request for a full acquittal on the charges of voluntary manslaughter, but granted an acquittal on a firearm specification.
May 23, 2015: Judge O'Donnell ruled Brelo not guilty on both counts of voluntary manslaughter, saying that numerous officers fired shots and that Brelo was justified in thinking that his life was in danger. The Department of Justice announced that it will continue to investigate the CPD's use of force and Brelo's case.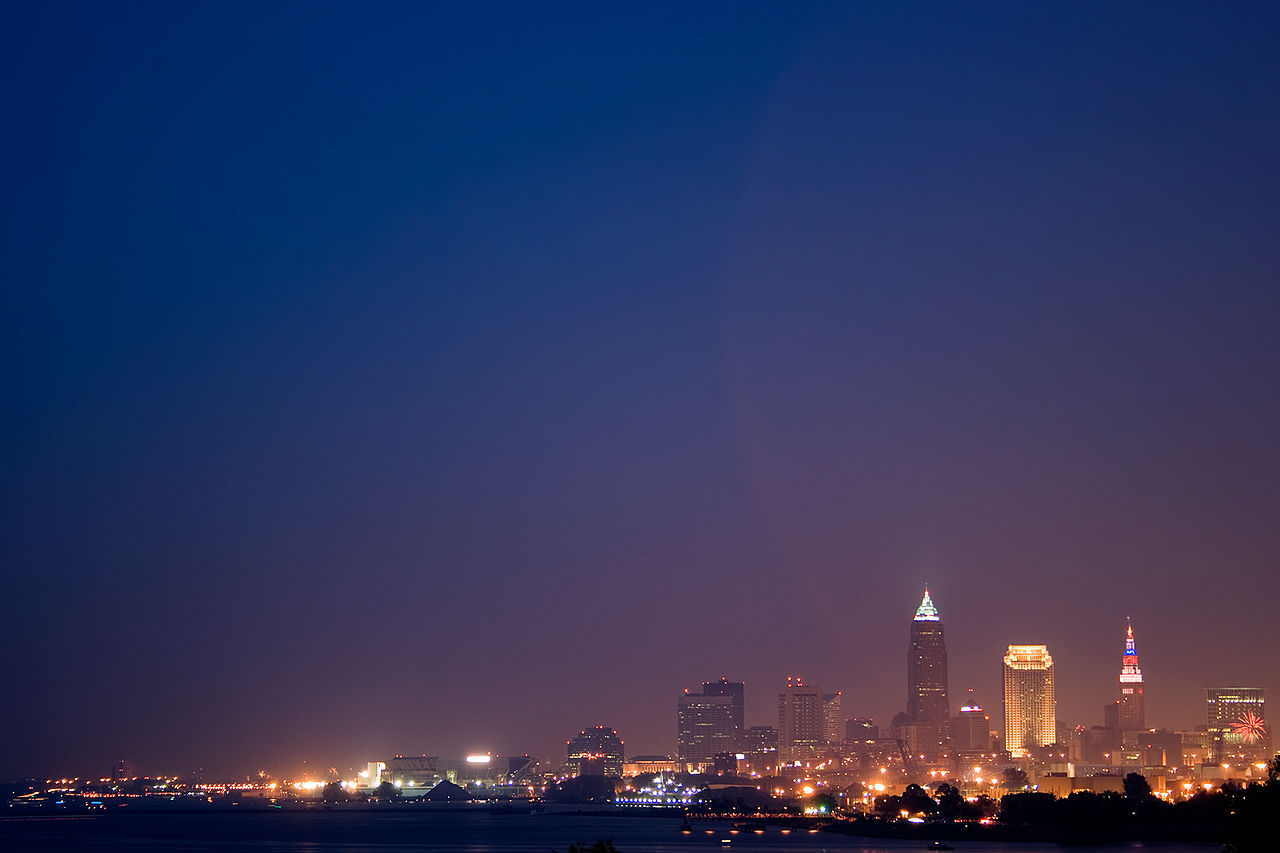 May 23, 2015: Protests began in downtown Cleveland after the verdict, with 71 total protesters arrested for "failure to disperse," according to deputy police chief Wayne Drummond. According to the CPD's Twitter, three people were also arrested for aggravated rioting and felonious assault on a restaurant patron.
May 24, 2015: Fifty-eight of the 71 arrested appeared in court for charges of misdemeanor disorderly conduct, a reduced charge from failure to disperse. They were released after being charged with time already served. The $150 fine was waived.
May 26, 2015: In a settlement between Cleveland and the Department of Justice over their conclusion that officers used excessive force, the CPD agreed to strict rules for use of force. The settlement includes the creation of a Community Police Commission; reformation of use of force policies, including rules stating that officers can not use force when people talk back or run away and prohibiting pistol whipping and firing warning shots; more effective officer training to prevent bias; the creation of a Mental Health Response Advisory Committee; improved technology in police cars; and a strategic recruitment plan. An independent monitor will check to ensure that officers are complying with the new rules. There are also new requirements for collecting data on use of force.
May 29, 2015: Prosecutors asked an appellate court to look at legal errors by Judge O'Donnell, acknowledging that while the verdict still stands, errors were "egregious."  The prosecutors say that O'Donnell incorrectly concluded that it would be impossible to tell if Brelo had fired the fatal shots; that he misused laws about application of deadly force; and that he considered felonious assault as a lesser offense, when he should have considered aggravated assault. Although the acquittal verdict cannot be changed, the prosecutors say that they want the verdict corrected to prevent future mistakes.
June 3, 2015: Brelo and his brother, Mark, surrendered to the CPD, facing assault charges for a drunken brawl. According to the police, they were called after Mark knocked on a woman's door saying that he needed help after "an incident" with his brother. Both had visible injuries. Both brothers were released, with Michael's arraignment scheduled for June 10.
June 8, 2015: Both Brelo and his brother plead not guilty for the assault. Because they entered their pleas via fax, they are not expected at their June 10 arraignment date. (Updated June 10 at 8:30 a.m.)