We Want to Hear from You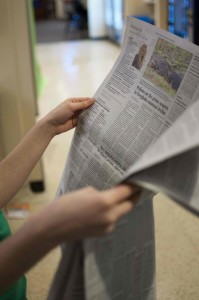 We do the best to have your number, but do you have ours? Be it feedback, advertisement inquiries, coverage requests, or employment interest, we want to hear from you. Find the contact route of your choice below or use one of our online forms to get in touch:
Submit a Letter to the Editor
Make a Request for Coverage
Join Our Team
We've got mail
For general inquiries, coverage requests, and Letters to the Editor submissions: observer@case.edu.
For advertisement inquiries, please contact our ad team at observer-ads@case.edu.
Send us a letter
11111 Euclid Ave.
Thwing Center, Room 01
Cleveland, OH 44106-7101
Give us a Buzz
(216) 302-4442