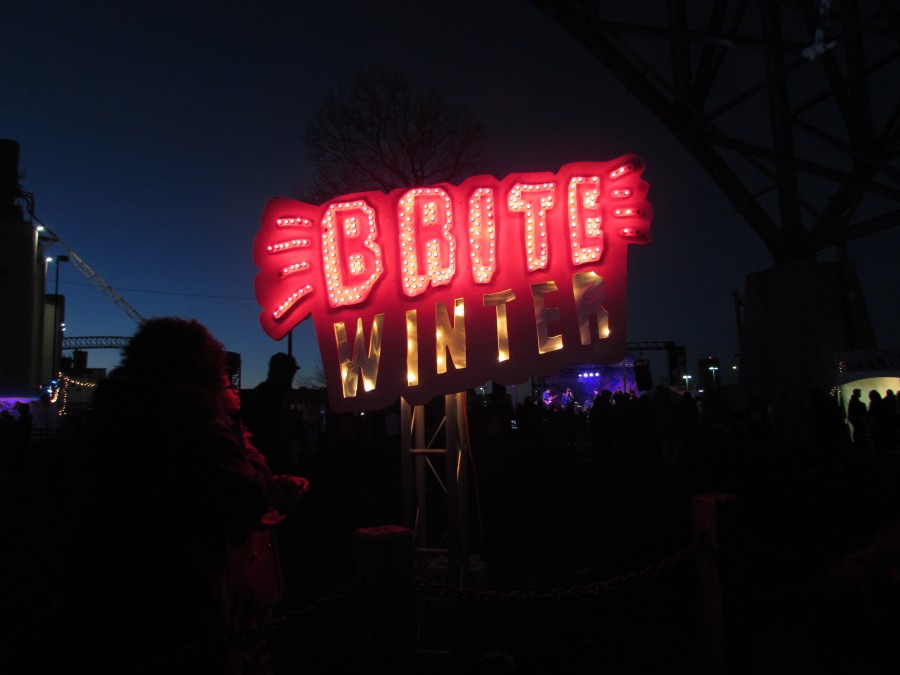 The Mowgli's headline Brite Winter 2016
February 26, 2016
The Mowgli's are on a self-declared mission to change the world by spreading kindness and love, and listeners won't forget it after taking part in the pure fun of their dynamic concerts. On Feb. 20, as the headliners of Cleveland's free Brite Winter festival, The Mowgli's had the privilege of playing to presumably the biggest crowd of the day. The seven-piece group kicked off their set with the infectious and popular "Say It, Just Say It," as crowd members downed their beers to dance and sing along.
Although the night was getting chilly, the Southern Californians embraced the relatively warm Cleveland weather with songs like "Summertime" and "Whatever Forever." The band connected with the crowd despite it numbering in the thousands: The Mowgli's friendly banter and individual audience interactions permeated the set, as lead singer Colin Louis Dieden held homemade signs and even gave one hyped fan a lighter after seeing his burn out.
Of note was vocalist Katie Jayne Earl's comment that in all their years performing, the group had never had their name projected on a silo before—the bright light displays in the Flats West Bank neighborhood featured the Mowgli's name.
The Mowgli's set mostly featured songs from 2013's "Waiting for the Dawn" and their latest release, 2015's "Kids in Love," though at one point the group broke into an unconventional 4 Non Blondes and Bruno Mars mashup of "What's Up" and "Marry You." The Mowgli's finished the set with their most well-known jam, "San Francisco," and an encore featuring "Leave It Up to Me."
The Mowgli's will embark on a national tour in April supported by up-and-coming group The Rebel Light and singer Julia Nunes.