Blunderbuss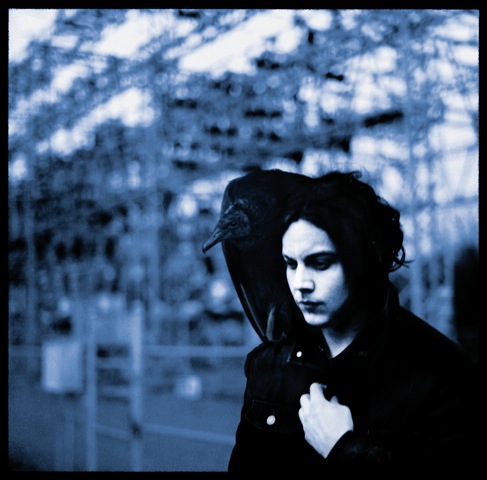 Artist: Jack White
Album: Blunderbuss
Label: Third Man Records/ Columbia
Release Date: Apr. 24, 2012
3 out of 5 stars
Before I really get going here, I would just first like to say how much of an influence Jack White has been on my musical tastes throughout my life. I started listening to his band, the White Stripes, at the age of 10; their breakout album, White Blood Cells, had an intoxicating effect on me. I quickly started listening to almost everything they had ever done, starting with studio albums, moving on to rare singles, and then obsessing over at least a dozen bootlegged live shows.
I was able to hear covers the White Stripes had done of countless artists (the Stooges, Captain Beefheart, and Son House to name a few). The variation of song choices across decades and genres is staggering, so much so that, even after eleven years, I still feel as though I'm playing catch-up listening to what The White Stripes were playing live.
What I'm trying to get at is that Jack White knows his music history. He has a vast knowledge that allows him to seamlessly incorporate elements of rock, blues, country, and punk into his music. His talent helped to establish the White Stripes as one of the leading rock groups of the last decade. In addition, they were able to accomplish all of this with only a guitar and a drum set.
It is debatable, but White may have felt creatively restrained as his popularity increased, so he created the outlet groups the Raconteurs and the Dead Weather to explore other genres of rock music outside of the garage rock umbrella.
As if working constantly over the last 20 years is not enough, White has also been propelling his own record label, Third Man Records, into the spotlight. It has put out an incredible amount of singles and albums with a widely expansive and nonexclusive roster that White largely produces himself. These collaborations have varied from being pleasant to downright baffling (example: Insane Clown Posse).
Saying that this man is busy is the understatement of the century, which makes it all the more interesting that only now does he release his first solo album, Blunderbuss. Wearing its influences on its sleeve, what this record lacks in originality it makes up for in production and poise. All the hours put in overtime at Third Man have seemed to pay off in some respect, because the album plays like a best-of compilation of White's work over the past three years.
Across 13 tracks, all written, recorded, and produced by White, Blunderbuss explores many different grounds of American roots music. Some parts feel as if many of the songs are devoid of the creativity that gave early White Stripes their spark. The first song, "Missing Pieces," is a weak opener and, like many other songs, is composed of riffs that could easily be interchanged with any release over the past few years with White's name on it.
To be fair, he is not trying to reinvent the wheel, but this album is extremely listenable. His production work often brings new life into rather simple songs like "Freedom at 21" and "Hypocritical Kiss." Still, some songs can fade into the background without drawing too much attention.
On a positive note, the album presents some of the most convincing lyrics since the first Raconteurs album. The aforementioned lead track has vicious imagery to it, and White's lyricism sizzles strongest on "Sixteen Saltines."
He establishes his mastery as an artist on songs detailing failed romances (good thing they are the most relevant). After two divorces, it seems only logical for him to focus his devotion completely on his music and label. White seems far from retiring, but has also failed at putting his unadultered raw energy into everything.
Ten years ago, hearing that White was working on something besides his main gig would have seemed too good to be true. Now, listeners wish he would just focus on a single task every once and while.