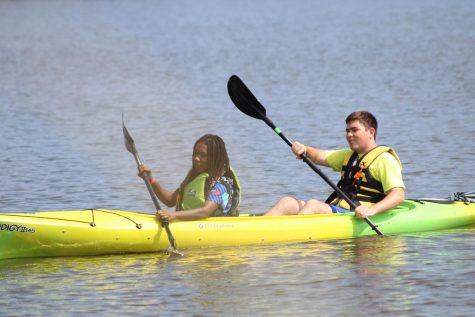 Ryan Yoo, Director of Design

August 23, 2019
Trey Starshak had just returned from the buffet table that had been put out for him and the Journey of Hope team in Roswell, New Mexico. He had talked to a few of the participants before he decided to get desserts for the table. As Starshak headed back to his table, the "Cupid Shuffle" came on. Be...
Justin Hu, Staff Reporter

November 16, 2018
Third-year student Andrea Doe always had an affinity for literature; the English major recalls reading classics such as the Harry Potter series as a child and writing poetry in elementary school. However, it wasn't until mid-high school that Doe took the hobby more seriously, and it was just within the last...