Julia Bianco, News Editor

December 5, 2014
They say there are two Clevelands. The white-collar university and downtown areas and the blue collar residential areas, where the people who make the city run live. The Nov. 22 shooting of 12-year-old Tamir Rice blurred the lines between the two, but with the hustle and bustle of Case Western Reserve...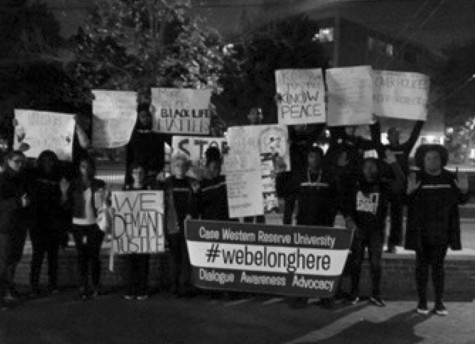 Julia Bianco, News Editor

October 31, 2014
On Oct. 22, twenty-five students gathered outside of Leutner to protest for racial equality on Case Western Reserve University's campus. They walked throughout campus, carrying signs and chanting as they travelled through the North Residential Village. Using their student IDs, the students also went...