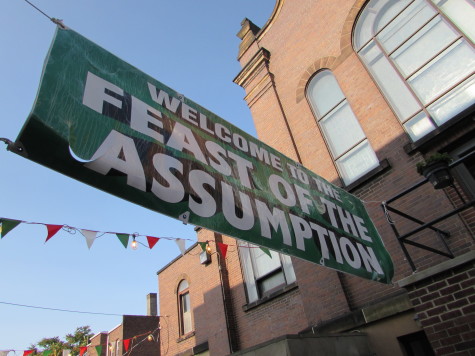 Anne Nickoloff, Arts & Entertainment Editor

August 17, 2014
The Feast of the Assumption means three things: Delicious food Traffic confusion Crowds This year was no different, and as the smell of garlic wafted down Mayfield and the sounds of DJ'd music continued until 1 a.m., The Feast is not missed by many Clevelanders. Here is an inside look at Day 2 of ...
Anne Nickoloff, Arts & Entertainment Editor

June 4, 2014
When the first crowd surfer popped up at the Grog Shop on Monday, June 2, it was not a success. Opening band Worship This! strummed away onstage. Meanwhile, the girl with two pink hair bows was lifted up by three guys. The men stood there, awkwardly bobbing her up and down, trying to pass her off...