Christopher Dwyer, Fine Arts Reporter

September 21, 2012
About Whoville's dulcet yuletide chorus, Dr. Seuss's garlic-souled Grinch exclaimed, "Oh, the noise!  Noise!  Noise!  Noise!"  What if he had cried, with jeers or joy, "Oh, the lines!  Lines! Lines!  Lines!"?  He would have visited the Cleveland Museum of Art's tour-de-force exhi...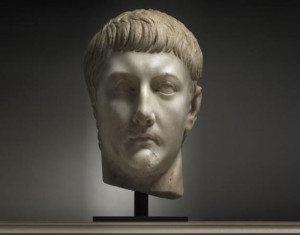 Christopher Dwyer, Fine Arts Reporter

September 14, 2012
Imagine: Your father is Tiberius, Rome's moody second emperor (r. 14-37 AD); he, with your colorful cousin Caligula, regularly retreats to Capri to watch tortures and executions. Your adoptive grandfather, Augustus, Rome's venerated first emperor (r. 27 BC-14 AD), insists your sadistic father adopt...