Christopher Nguyen, Staff Reporter

September 23, 2016
It's no secret that the number of students entering Case Western Reserve University looking to study computer science or electrical engineering (EECS) has been increasing over the past few years. With that, the EECS Department is struggling to accommodate the large influx of students hoping to pursue a ...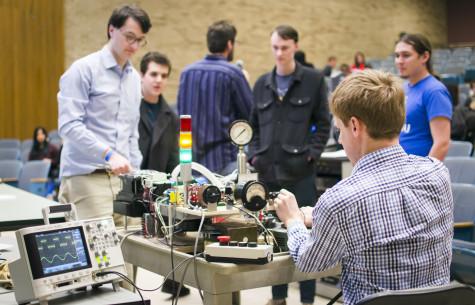 Nardine Taleb, Staff Reporter

February 13, 2015
Hackathon's innovations last weekend were an assorted bunch; an Iron Man Simulator, an app called "Oh" that warns the user if their phone is still on when they approach a classroom, and an image processor that turns 2-D pictures from Google into 3-D models were among the highlights. Though...