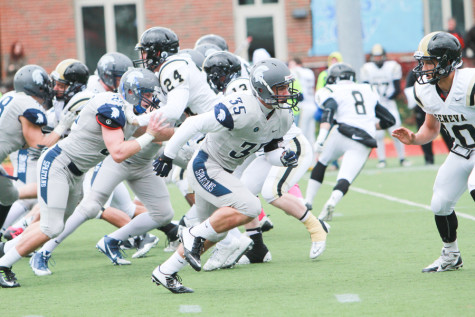 JP. O'Hagan, Sports Editor

October 9, 2015
The Spartans don't seem to know the meaning of the word moderation. The Case Western Reserve University football squad has pounced on their competition since their one point loss to University Athletic Association rival the University of Chicago to start the season, to outscore their opponents...
JP. O'Hagan, Sports Editor

September 4, 2015
As the Case Western Reserve University team takes the field tomorrow afternoon in Chicago, the 2015 football season will be officially underway. With the beginning of a new season, The Observer prediction machine returns to try and see into the Spartans' future. With limited data on this year's...