Nardine Taleb, Staff Reporter

August 21, 2015
Man Died After Being Hit by a Cedar Point Roller Coaster People were screaming last Thursday, Aug. 13, at 5 p.m., but not because they were on a roller coaster. James A. Young II from Canton, Ohio had entered the restricted area of the ride Raptor when he was struck by a coaster car. Young was going ...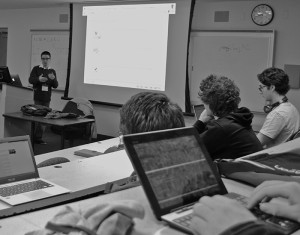 Owen Bell, Games and Tech Reporter

November 2, 2012
It's cold and raining at 9 a.m. on Oct. 27. Despite the weather, people are gathering at Nord Hall. They are here for the first Link-State, an annual conference held by the Case Western Reserve University chapter of the Association of Computing Machinery (ACM), a computer science society. All of...