Smruthi Maganti, Arts and Entertainment Editor

April 13, 2018
Once again, early April at Case Western Reserve University saw students and community members of all ages and cultures gathering in Freiberger Field to celebrate Holi, the Hindu festival of color. Holi commemorates the beginning of spring with traditional food and drink, as well as throwing colored pow...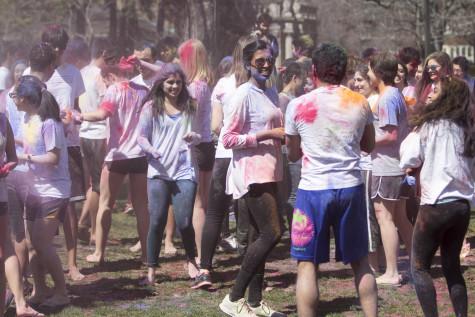 Adithi Iyengar, Copy Editor

April 17, 2015
With good weather and clear skies finally showing up, it's a time for celebration. On April 11, the Undergraduate Indian Students Association (uISA) hosted their annual Holi celebration. Holi is a 1,300-year-old festival celebrated in India for the coming of spring. Also known as the festival of...