Tian Yang, Contributing Reporter

September 30, 2016
The virus is spreading and there is no way to contain the epidemic. More and more people are being infected. How can humans survive? On Oct. 5, the semesterly showdown between Humans vs. Zombies (HvZ) will take place on Case Western Reserve University campus. After taking a break last semester, HvZ resu...
October 10, 2014
To the editor, In response to Jacob Martin's column from the Sept. 19, 2014 issue, It's Humans Versus Zombies season again. Jacob Martin lamented that Case Western Reserve University students get worked up about only Greek Life. Well you can add HvZ, too. But this letter is concerned with why...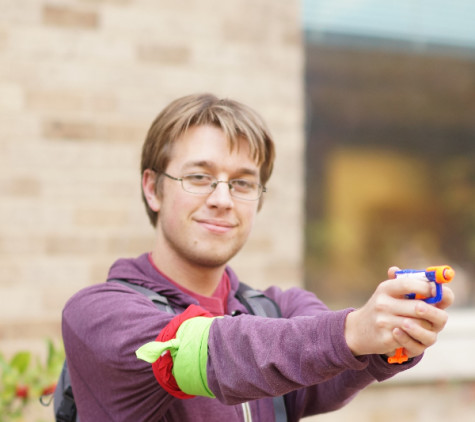 Mark Patteson, Staff Reporter

October 9, 2014
Humans vs. Zombies takes over the CWRU campus twice a year.