Virginia Behmer, Staff Reporter

July 25, 2018
On April 6 of this year, United States Attorney General Jeff Sessions announced that every adult migrant illegally crossing the US-Mexico border would be detained and criminally prosecuted. Known as a "zero tolerance" policy, this is a step away from the US' former "catch-and-release" poli...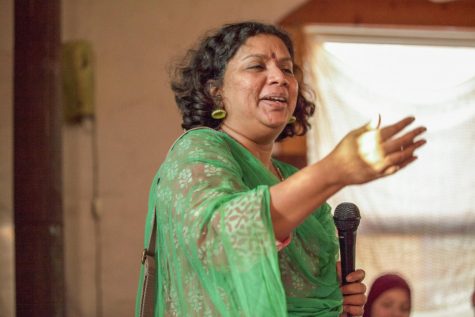 Ibtesam Ghazy, Staff Reporter

April 27, 2018
"[When you listen to people's stories], you don't only hear their experiences, but you really dive in deep into how other people think and why they made the decisions that they did. It is a taste of [someone else's life]," said Amalia Gitosuputro, a fourth-year chemical engineering major. On Fr...