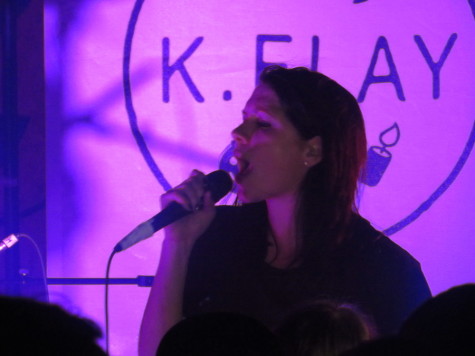 Anne Nickoloff, Arts & Entertainment Editor

October 17, 2014
Tucked in the dark back room of Mahall's 20 Lanes, a group of over 50 hipsters gathered on the evening of Oct. 14, waiting for indie rapper K.Flay to take the tiny stage. Leather jackets, piercings, skinny jeans and flannel shirts were in abundance. Many of the hipsters sipped cheap beer out of mason...
Anne Nickoloff, Arts & Entertainment Editor

October 11, 2014
Live rap + bowling. If this combination grabs your attention and you've got a free Tuesday night, K.Flay is coming into Cleveland to perform at Mahall's 20 Lanes on Oct. 14. With a unique blend of electro, indie, rap and hip-hop elements, K.Flay's music isn't standard rap. (Check out "Make Me Fade" and "Turn It Around" for some prime example...