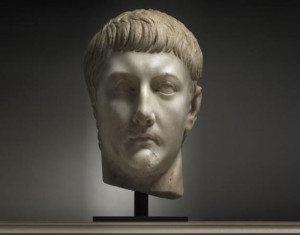 Christopher Dwyer, Fine Arts Reporter

September 14, 2012
Imagine: Your father is Tiberius, Rome's moody second emperor (r. 14-37 AD); he, with your colorful cousin Caligula, regularly retreats to Capri to watch tortures and executions. Your adoptive grandfather, Augustus, Rome's venerated first emperor (r. 27 BC-14 AD), insists your sadistic father adopt...
Rachel Hunt, A&E Editor

April 13, 2012
Like a scene from Swift's classic "Gulliver's Travels," the Reinberger Galleries at the Cleveland Institute of Art this month may have you feeling dwarfed, or at the very least disoriented. "The Art of Scale + Form," the most recent exhibition at CIA, opened on March 30. While many visi...