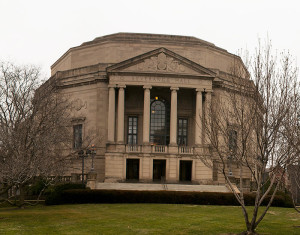 Anne Nickoloff, Music Reporter

November 2, 2012
Walking into Severance Hall is a different and sometimes new experience for most college students. Opposite the loud, grungy, and often smelly venues like Peabody's and the Grog Shop, a regal atmosphere instantly hits you when you enter the timeless lobby. As you work your way through the direction...
Katy Witkowski, Music Reporter

October 19, 2012
As groups of people wearing winter coats and beanies walk through the door, they stop at the table at the front which holds two piles of papers – one is the answer sheet to the trivia game, the other a set of 10 pictures which constitutes the first round. "Usually we get around 15 to 20 teams," ...