Mike Suglio, Staff Reporter

August 9, 2014
Did you know that 19,838 students attended performances at both Blossom and Severance Hall last year? That's probably because Severance Hall offers CWRU students some of the best deals there are around to see one of the top orchestras in the world. Students can sign up for the Student Advantage...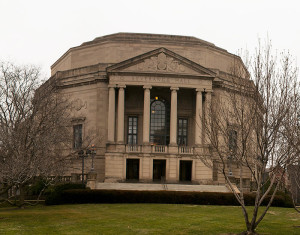 Anne Nickoloff, Music Reporter

November 2, 2012
Walking into Severance Hall is a different and sometimes new experience for most college students. Opposite the loud, grungy, and often smelly venues like Peabody's and the Grog Shop, a regal atmosphere instantly hits you when you enter the timeless lobby. As you work your way through the direction...