Stephen Kolison, Columist

October 7, 2016
Whether it's with a friend, a toy or your right hand, a majority of us have had some form of sex. And after going to SEXPO this past September, I would like to say that Case Western Reserve University students are still really curious about sex. SEXPO did an excellent job of creating a dialogue about sex posi...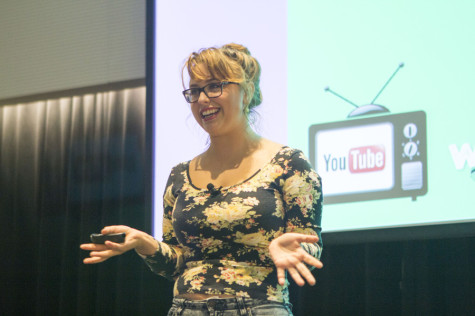 Anastazia Vanisko, Staff Reporter

October 9, 2014
Talking about sex can be uncomfortable. But for Laci Green, a sex education activist and YouTube star, talking about sex is just what she does. Green spoke to students at the Tinkham Veale University Center on Oct. 7. "Best Sex Ever!" aimed to educate people about their bodies and their sexualities...