Austin Stroud

February 19, 2016
Wednesday, Feb. 10, as the snow piled down hard at Case Western Reserve University, little seemed to be done in an effort to prevent the immediate effects it would have on campus. As I trudged through the slush covering all the walkways and streets on campus, I was perplexed as to why these dangerous...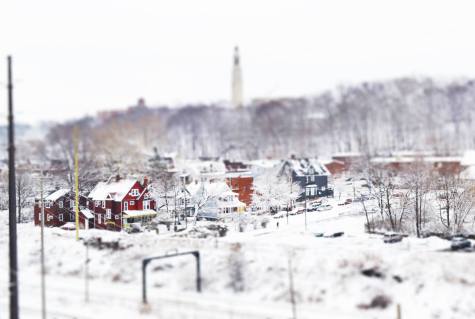 John Brogan, Staff Reporter

November 21, 2014
Clevelanders like to think they're tough enough for any weather pattern. But November's 24-hour transition from warm and sunny to winter wonderland seems to be a cruel reminder of the season to come. So how do students lug around our textbooks with the weather changing? They prepare. Case Western...