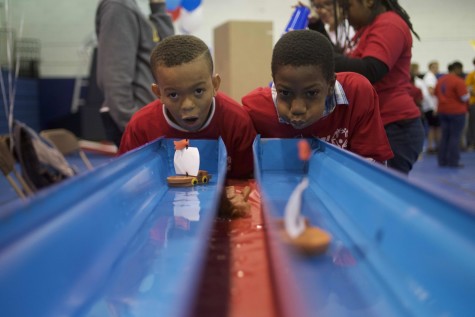 JP. O'Hagan, Sports Editor

October 5, 2015
Even with the music blasting in the Veale Center on Friday it was still easy to hear the laughter, squeals of delight and shouts of encouragement which accompanied the Special Olympics Tournament hosted by Spartans for Special Olympics (SpOly). The usual blue interior of Veale was now mixed in with...
Aneeka Ayyar, Staff Reporter

April 24, 2015
Spartans for Special Olympics held the first ever "The R-Word" in the Thwing Center on April 19 with the primary purpose of getting students to think about the offensive language they use every day. The title of this event refers to derogatory use of the word "retard," but it also advocated care...