February 19, 2016
The Case Western Reserve University Spartans men's tennis team is officially in season. The team, comprised mostly of third-year students, is getting off to a solid start after a commanding win in Oberlin College, with a competition score tally of 7-2 at the end of the day. The victory helped the...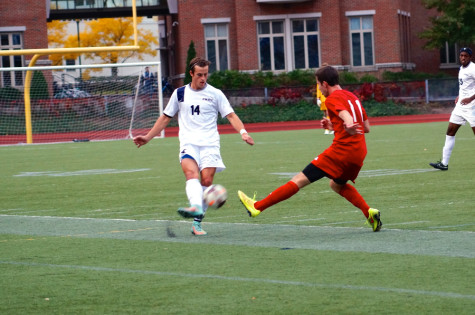 JP. O'Hagan, Sports Editor

October 30, 2014
It was the Chris Cvecko and Calvin Boyle show two weeks ago as the Spartans men's soccer closed out their final home stand of the season. The Spartans played their final two games at DiSanto field this season against Washington University in St. Louis and the University of Chicago, both top University...