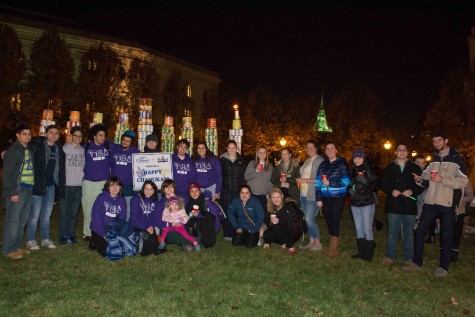 Julia Bianco, Director of Web and Multimedia

December 2, 2015
Chabad and Hillel worked together to bring some of the Hanukkah spirit to campus. The two organizations collected cans of food to donate to local food banks and shelters, but first, they built the cans into a menorah, or "can-orah," outside of Kelvin Smith Library before Thwing Study Over on Dec...
Anastazia Vanisko, Copy Editor

November 20, 2015
As classes come to a close, students will have the opportunity to take a break from studying and eat some free food at Thwing Study Over (TSO) on Sunday, Dec. 6 from 7-11 p.m. The food will come from a range of restaurants, some within walking distance and others much farther. Confirmed caterers for...