Karuna Lakhiani, Staff Columnist

August 27, 2020
When "Avatar: The Last Airbender" aired on Netflix in May, I was beyond excited. One of my friends is obsessed with Avatar, and she won't let the rest of our friends forget it; when she found out I didn't watch the show as a kid, she was shocked. Despite her insistence on me watching "Avatar," I ...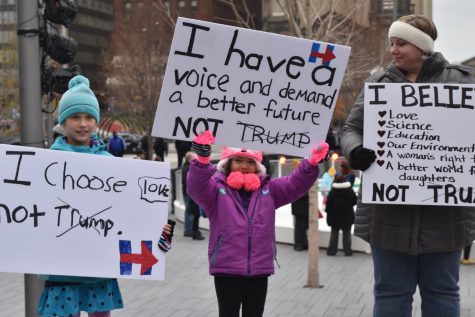 Henry Bendon, Contributing Reporter

December 9, 2016
The afternoon of Dec. 3 was blustery, cold and a little rainy. Despite this, or perhaps in defiance of even the weather, dozens of people gathered in Public Square to protest the election of Donald Trump and an assortment of other political issues. Anarchist groups, environmental activists, anti-Dakota Access P...