Julia Knight, Staff Reporter

April 27, 2018
As the title suggests, "Urinetown" is a musical that depicts a world where urination is a privilege, not a right. The Case Western Reserve University Department of Theater's rendition of the renowned musical far exceeded my expectations. The show takes place in the near-future when a massive water sho...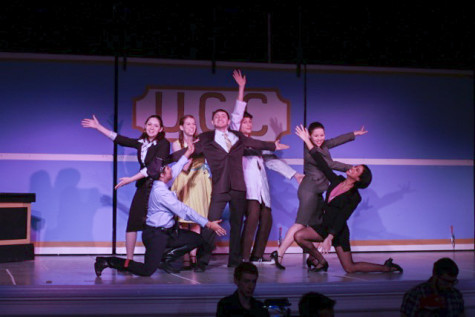 Anne Nickoloff, Arts & Entertainment Editor

April 3, 2015
At the opening night of a show, you need to take mistakes with a grain of salt. Actors are still fully getting into their roles, set changes can be a little clunky and lighting and sound crews often have only had a couple of days to actually practice their complicated changes. That's why there is...