JP. O'Hagan, Sports Editor

December 5, 2014
The Spartans have strung together two in a row to jump to 4-2 on the young season. Right before Thanksgiving, the Spartan women dropped a close game to Kenyon College by a score of 51-47. The Spartans were led by sophomore guard Jessica McCoy, who put up 13 points and helped facilitate the offense...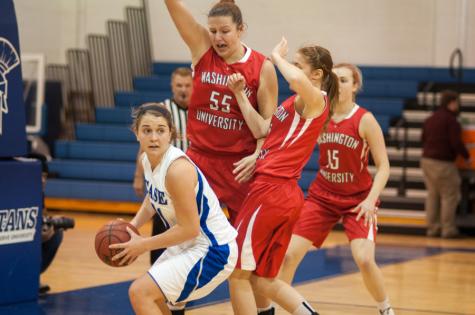 Wade Hopper, Staff Reporter

November 21, 2014
The Case Western Reserve University squad pulled out a 61-56 win on Tuesday against the Baldwin Wallace Yellow Jackets. The Spartans rallied late, ending the game on a 10-4 run and improving their record to 2-1 on the season. The Spartans started slow, unable to get their inside shots to fall, and...