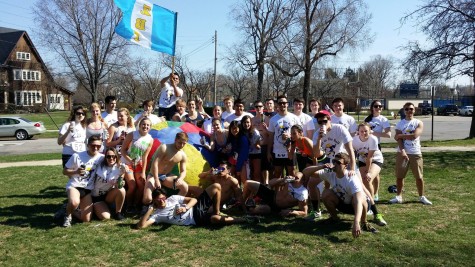 Brian Sherman, Staff Reporter

April 2, 2015
Residents of the North Residential Village may be raising an eyebrow on April 4 if they look outside their windows, as they'll probably see a large crowd of people running in nothing but their undies. While this may at first seem like a large portion of the student body has finally snapped under...
Gabrielle Buffington, Staff Reporter

October 3, 2014
The Transplant House of Cleveland (The House), a new nonprofit organization that temporarily houses hospital patients, is opening in University Circle with a little help from the Zeta Beta Tau fraternity at CWRU. The House offers free or reduced-cost hospitality housing to those undergoing organ...