The Buzz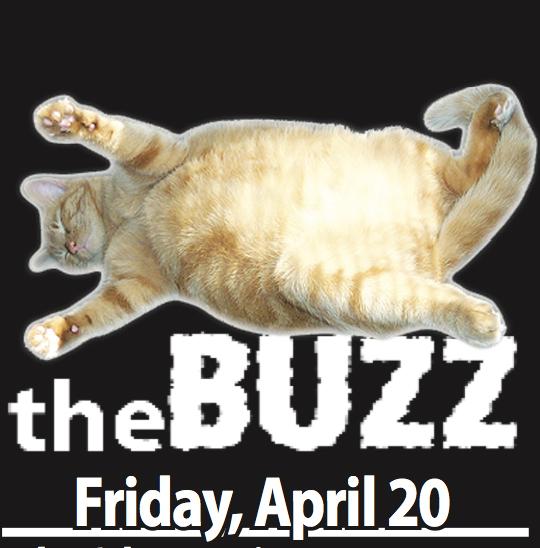 20 Friday
Boeing Boeing
Above SPACES Gallery is an art venue known as The Hotbox, located on the third floor. This Friday, CIA professor and new media artist Sarah Paul will debut electronic experimentations along with Nicholas Economos's Coding, Hacks, and Space collection. Other participating artists include student artists Eric Dahl, Ilona Jurek, Margaret Stamm, Jeff Poole, and Markie Derminer among others.
Location: 3rd Floor, 2220 Superior Viaduct
Time: 6 to 9 p.m.
Price: FREE
21 Saturday
Record Store Day 2012
Every year, Record Store Day makes vinyl lovers and music nerds quiver with anticipation and maybe even be the cause of multiple listening orgasms later in the day, next to their music player of choice. Celebrate on Waterloo today as local record stores Blue Arrow and Music Saves celebrate with limited releases, tons of sales, and a plethora of live bands. No indie music lover should miss it!
Location: Waterloo Rd. North Collinwood
Time: 11 p.m. to line-up, 12 a.m. doors open
Price: FREE to see live music, special deals on records & releases
21 Saturday
Two Worlds, One Culture!
The African Student Association is holding their annual culture show which includes live performances, dance, and food. African colors will be on display with pride, celebrating the ethnic community on campus.
Location: Thwing Ballroom
Time: 7 to 9 p.m.
Price: $5 for undergraduates, $7 for graduate students
22 Sunday
Earth Day Clean-up
This Earth Day, help clean up a stream that is right in CWRU's backyard! Join volunteers and the Doan Brook Watershed Partnership as they meet at the Botanical Gardens and walk to the Rockefeller Lagoon gazebo to start cleansing the urban landscape. Wear long pants and boots to the event. Trash bags and gloves will be provided. Do something great to celebrate the Earth this weekend!
Location: Rockefeller Lagoon
Time: 1 to 4 p.m.
Price: FREE
23 Monday
Tri-C Jazz Fest
The Tri-C Jazz Festival takes place all this week at Tri-C's metro campus downtown as well as throughout Cleveland in various live music venues. Local and national jazz greats will perform during the evenings throughout the week, with performances ranging from free to about $100. Education Days incorporate classes on blues, swing, and similar genres. All classes are presented by the non-profit Roots of American Music.
Location: Tri-C Creative Arts Black Box Theatre, 2809 Woodland Ave.
Time: 12:15 p.m.
Price: FREE
25 Wednesday
Indians vs. Royals
Ahhh, spring: the perfect time to attend an Indians game. You most likely won't see any fireworks alighting at the end of the night as they play Kansas City, but you can eat hotdogs galore at dollar dog night while sporting the jersey of your favorite Tribesman. Play ball!
Location: Progressive Field, 2401 Ontario St.
Time: 7:00 p.m.
Price: $9 to $60
27 Friday
Cleveland Critical Mass
As the months get warmer, bikers are back to hitting the streets of Cleveland in droves, taking advantage of a more fuel-efficient and cheaper way to get around the city streets. Celebrate the power of the pedal and come ride with a group of experienced and inexperienced riders from throughout the area. They will ride around Cleveland and conclude at Respect the Bike, an exhibit at Greenhouse Tavern.
Location: Southeast quadrant of Public Square
Time: 6:30 p.m.
Price: FREE