The Buzz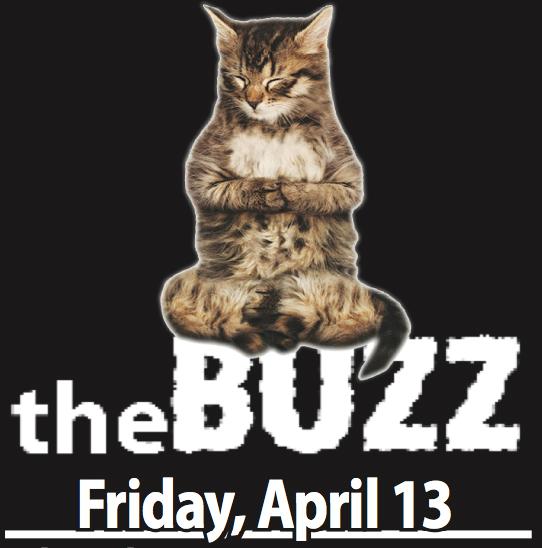 13 Friday
Modern Tango Party
Ever wanted to learn to dance the Nuevo Tango just like you see on those celebrity dance competitions? Now is your chance to learn how to bust a move and excite your partner and the judges. TangoNovo will teach you how to perform, then give you an hour to practice with Latin music with a European vibe. Try something a little different and spice it up!
Location: All About Dancin' Dance Studio, 2115 Freeman Ave.
Time: 8 to 10 p.m.
Price: $10 per person
14 Saturday
Delt Caddyshack
The brothers are setting up a miniature indoor golf course this Saturday to let students blow off some steam and tee off, while helping a good cause. Proceeds go to the Thibideau foundation, an organization that provides aid for young people who have lost a parent in the war in Iraq or Afghanistan.
Location: Delt House
Time: 11 a.m. to 6 p.m.
Price: Varying donations
14 Saturday
Spectrum's Lavender Ball
The Lavender Ball is back! Hosted by Spectrum, the ball is designed to emulate a high school prom at CWRU. The event is hosted in honor of the many LGBT students who did not have the opportunity to attend their high school prom with the person they wanted. The dance is open to everyone, and will include great DJs, food, and entertainment.
Location: The Spot
Time: 7 to 10 p.m.
Tickets available at the door
16 Monday
The Grog Shop goes to college
It's not often that a local music venue gets into the spirit and throws an old-fashioned college party, but this week the Grog Shop will be hosting a beer pong tourney for those in school and out. Several tables will be open for teams to set up shop throughout the night. Pitchers of beer are $3. Ages 21 and up only, please.
Location: The Grog Shop, 2785 Euclid Heights Blvd.
Time: 9 p.m. to 1 a.m.
Price: FREE to play
17 Tuesday
Book signing with Regina Brett
Meet Plain Dealer columnist Regina Brett as she holds a book signing at the new university bookstore. Brett will be signing her new book, "Be the Miracle: 50 Lessons for Making the Impossible Possible." The columnist has been recognized by the Pulitzer Prize board and has won the National Headliner and The Silver Gavel awards. She is a Cleveland press legend.
Location: Barnes & Noble, 11451 Euclid Ave.
Time: 6 to 7 p.m.
Price: FREE with book
19 Thursday
MaDaCol
The Mather Dance Collective is back and in full swing this semester: with their arms, legs, feet, and hands. This installment of MaDaCol features choreography by dance graduate students Carissa Bellando, Chun-Jou Tsai, and Kristy Clement, and undergraduate student Hannah Barna.
Location: Mather Dance Center, Mather Quad
Time: 8 to 9 p.m.
Price: $5
20 Friday
Case for Kids Day
Mistletoe Residential College will sponsor a half-day college visit for fifth-graders in the Cleveland Metropolitan School District. Helpers hope to expose Cleveland Metropolitan School District students to college life. The day will include a career/majors fair, mini-classes, recess, and a tour of the residence halls. Students will be served a hot lunch and the entire day is free of charge to the schools. If interested in volunteering, please email Shawn Rupp at smr125@case.edu.
Location: Campus-wide
Time: 9 a.m. to 3 p.m.
Price: FREE