The meat of the issue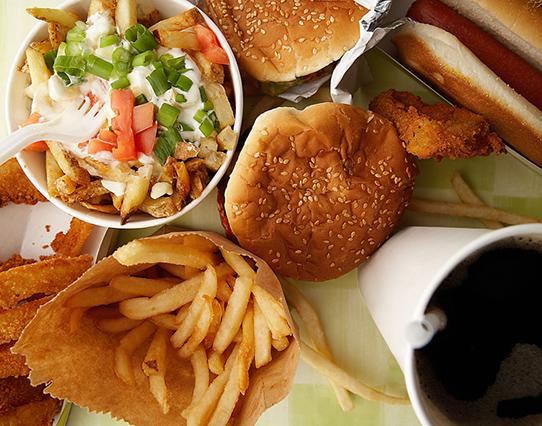 Keeping Perspective
As you drive by a fast food joint, there's a quite distinctive aroma that permeates the air. Can you smell it? It's that savory sweet scent of cooking beef that welcomes you into a land of burgers, fries, and chicken tenders. Ruled by the omnipotent Burger King, this is a sacred place for fast food lovers and Americans alike. But recent events are starting to make people wonder: what's really on the grill?
This past week, the identity of Burger King's ground beef has been called into question. In a recent study by British sources, traces of horse DNA were found in one of the company's meat suppliers. Silvercrest, a slaughterhouse that services Burger King, as well as a number of British food companies, is being investigated for the likely use of horse meat as cheap "filler" in their beef products.
British and Irish authorities are up in arms over this newest development, not only because it is a blatant misrepresentation of a product, but also because of the possible health implications. Horses can be treated with an anti-inflammatory drug called phenylbutazone. This drug is linked to cancer in human subjects.
In fact, the drug was found in horses slaughtered in Britain this past year. As if eating red meat wasn't controversial enough, this newest development simply adds another layer to the complicated subject of whether or not the meat industry is worth supporting.  As one could expect, Burger King has stopped buying meat from the slaughterhouse in question.
Burger King's choice to drop Silvercrest as a supplier seems quite obvious, but the whole ordeal should really serve as a wake-up call.  When choosing to buy from chains like McDonald's, Wendy's, Burger King, and their competitors, a person accepts poor quality for the sake of cheap food. There's a certain cultural heritage in our fast food restaurants, but for a moment, let's focus on the real meat of the issue: the food itself.
Who among us can say that they are 100 percent positive about the origins and nature of our food? Anyone who has eaten a nice juicy hot dog or a thick slice of bologna cannot claim to be a conscious consumer.
Let me refresh you on one of this summer's food scares: the pink slime. Videos of Pepto-Bismol pink goo being added to vats of ground beef hit the Internet sometime late last summer. There was a reasonable amount of public outrage and general disgust on the part of the consumers. The media had a hay-day with the footage, but little else followed.
The hysteria faded to a dull murmur of vigilant vegetarians after a few weeks. It doesn't seem that people are too interested in changing things when it comes to their groceries and favorite dives. With this most recent development in the quality of our meat, I don't expect much to change either.
Our bellies supersede our minds when it comes to food. When my stomach aches from hunger pangs, I rarely think about where my banana is coming from or the source of my Jiffy peanut butter.
Everyone is guilty of being selfish when it comes to food. What, besides food, is something solely yours to enjoy?  Whether it's a nice juicy burger or a marinated chicken breast, people enjoy their meat. But, at the end of the day, the nature of our meat doesn't account for much. Next time you buy a Whopper, remember that the phrase "burger" is pretty loose term. Beef, bison, horse, pork, chicken, goat… it's all just meat as far as your stomach is concerned.
Ashley Yarus is a freshman studying Chemical Engineering. Her ability to doodle anchors has increased exponentially within the last week. She is feeling slightly crushed now that magical snow no longer covers the campus.